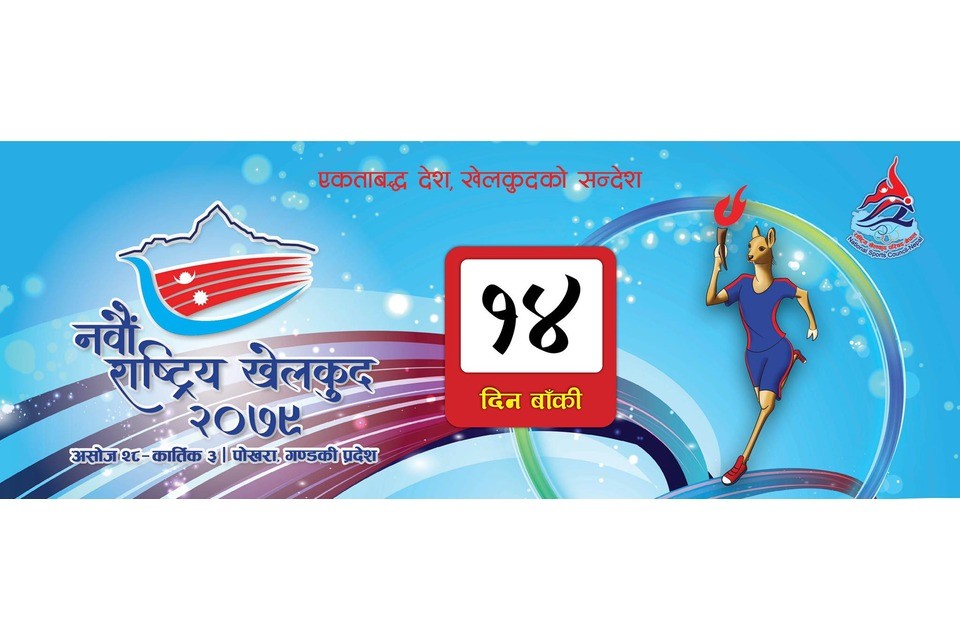 Only fourteen days are remaining for the commencement of the ninth National Games scheduled to be held in Gandaki Province,
The ninth iteration of the National Games will be held in different districts of the Gandaki Province from Ashoj 28 to Ashwin 3 (October 14 to October 20, 2022).
Pokhara Stadium will host the opening and closing ceremonies of the tournament with different games to be spread out all over the province. Every province district except Manang, Mustang, Lamjung and Tanahu will host the games.
All of the 36 games except Shooting will be held in Pokhara. Shooting will be held in Kathmandu as Gandaki Province lacks the required infrastructure. The Pokhara Stadium will host the majority of the games.
The trophy tour is currently ongoing all over the country before the games commence.