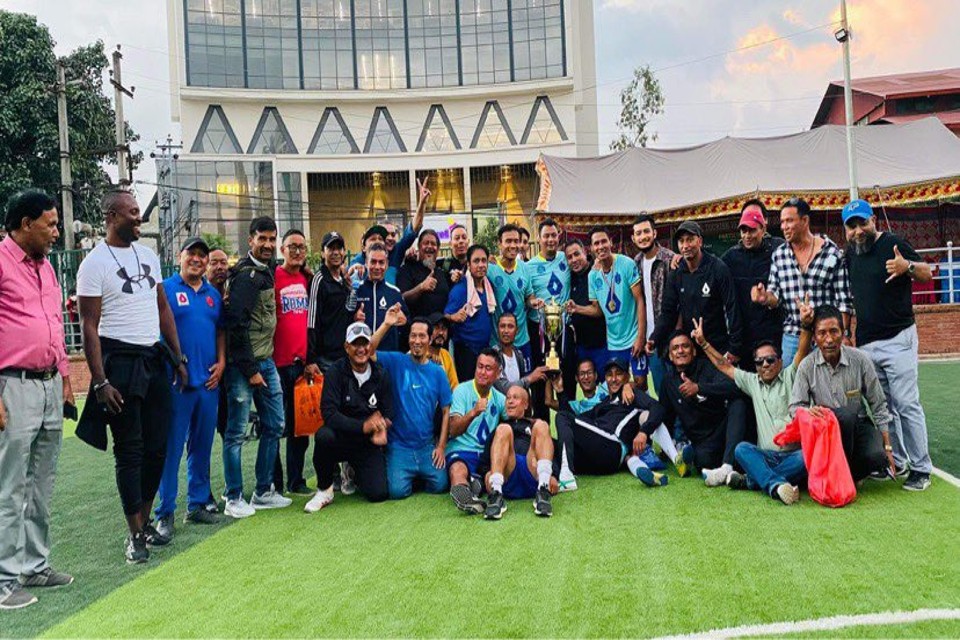 Thamel 11 East have won the title of the first Thamel Tourism Veterans Cup 2022. They defeated Freedom Fighter 2-1 in the final to win the title.
Thamel bagged two lakh rupees as the tournament winners while Freedom Fighter had to settle for one lakh rupees.
Sagar Thapa of Thamel was named the player of the match in the final. Bhim Shrestha and Laxmi Yankha finished the tournament as the joint highest scorers.
Naresh Shrestha was named the player of the tournament while Lazimpat FC won the fair play award.
The tournament lasted for three days. Rajiv Gurung, Minister of Youth and Sports, Gandaki Province, was the chief guest in the final.
The competition was organized to promote internal tourism in the Thamel region by connecting the sports sector with tourism. 18 teams from major cities across the country, including Kathmandu, Pokhara, Dharan, and Chitwan participated in the competition, along with two teams from the Thamel region.