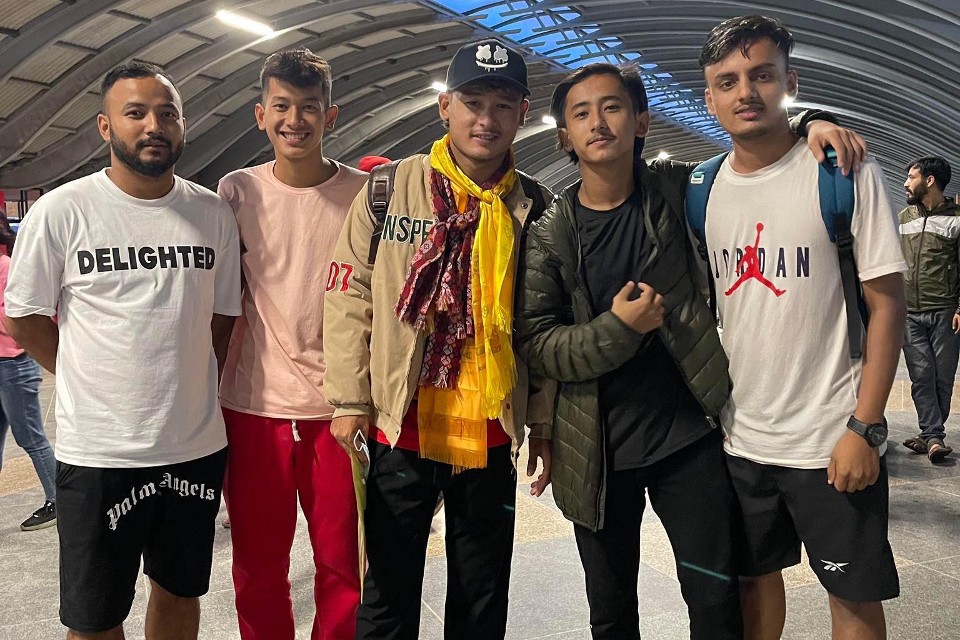 Five Nepali footballers have left Nepal to fly to Australia to pursue their futures today. Rajan Gurung, Rumesh Bartaula, Rabi Thing, Amir Shrestha and Mikchhen Tamang have flown to Australia today. More than ten players have left for Australia only this year.
Among the five names, Rajan Gurung has already donned the national colours. Rajan made his debut for Nepal against India last year. Mikchhen has also played for the senior national side as well. The other three players are known names in the A Division league of Nepal.
Australia is becoming the favorite destination of Nepali players lately. Unfortunately, despite having a good rhythm and potential, seeing no future in Nepali football, these players have chosen to go abroad as the best option.
Similarly, Santosh Tamang, Darshan Gurung, Bimal Basnet, Jagjeet Shrestha, Heman Gurung, Bimal Rana, Rohit Karki and Alan Neupane are also in Australia.
With this trend of players leaving for Australia getting broader and no decisions being made for more matches inside the country, it shouldn't come as a surprise if more players follow suit.
This will only raise questions about the country's football structure and the feasibility of these players making a living from it. Only time will tell where Nepali football is heading.
More on this: Why Are Nepali Players Opting For Australia?