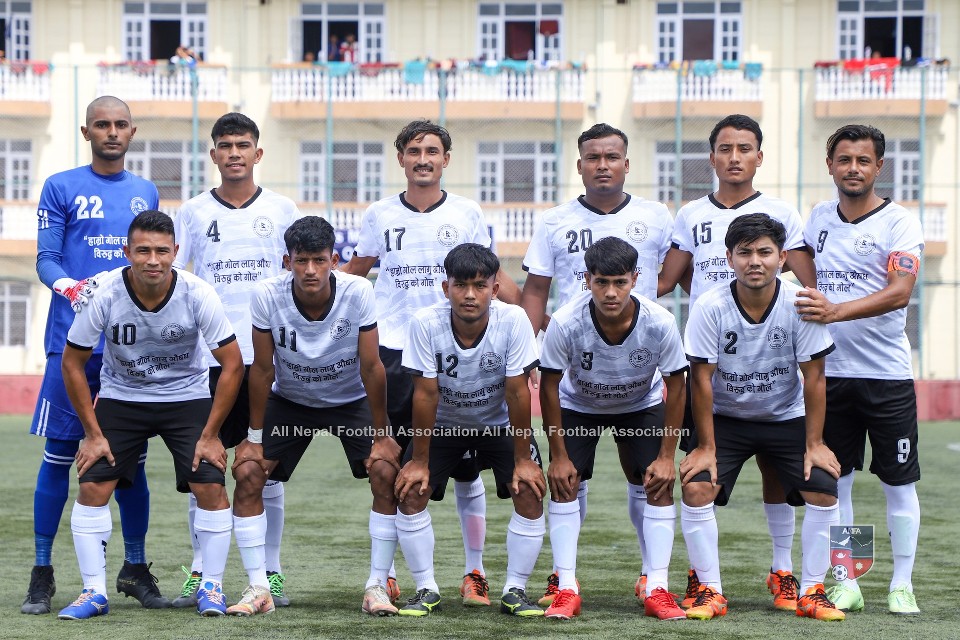 Martyr's Memorial C Division League qualifiers have kicked off at the ANFA Complex in Satdobato on Thursday. The qualifiers started after ANFA President Pankaj Bikram Nembang and other ANFA delegates inaugurated the tournament on Thursday afternoon.
Two matches were played on the opening day of the tournament.
In the tournament's first match, two group A teams' Masuriya Football Academy and Pragati Youth Club faced each other. Masuriya were 4-0 victors in the match.
In the day's second match, Gram Nirman Bandhu Mandal Club defeated Pharsatikar Youth Club 5-0 in a group B encounter.
Further two matches will be played on Friday. All Star Club and Sanepa Indreni FC will face each other in the first match, while, Kalika Mahabir SC and Bhairav SC will face each other in the second match.