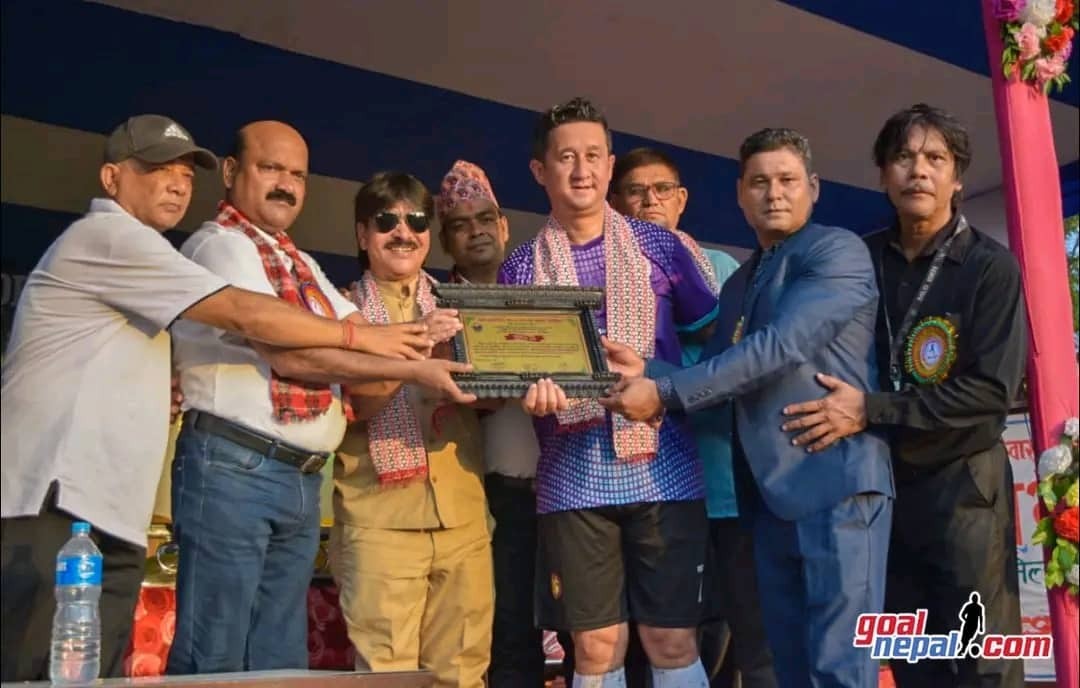 Former international player and football coach Ananta Thapa has been honored in his hometown Biratnagar. Mills Veterans Club, the Tuborg First Mills Veterans Gold Cup Football Tournament organizers, honored Thapa.
Samajwadi Party, Morang District President Jayram Yadav and Mills Veterans Club President Manoj Khadka honored Thapa with a certificate during a program at the Biratnagar Jute Mills playground.
Thapa, who is currently handling the responsibility of the departmental team Nepal Police Club, is also an AFC A Licensed coach. He started his football career by playing youth football in Biratnagar. After receiving the honor, Thapa expressed gratitude and thanks to everyone.
6th Rumpum Udayapur Gold Cup: Morang Stuns Nepal Police - MATCH HIGHLIGHTS