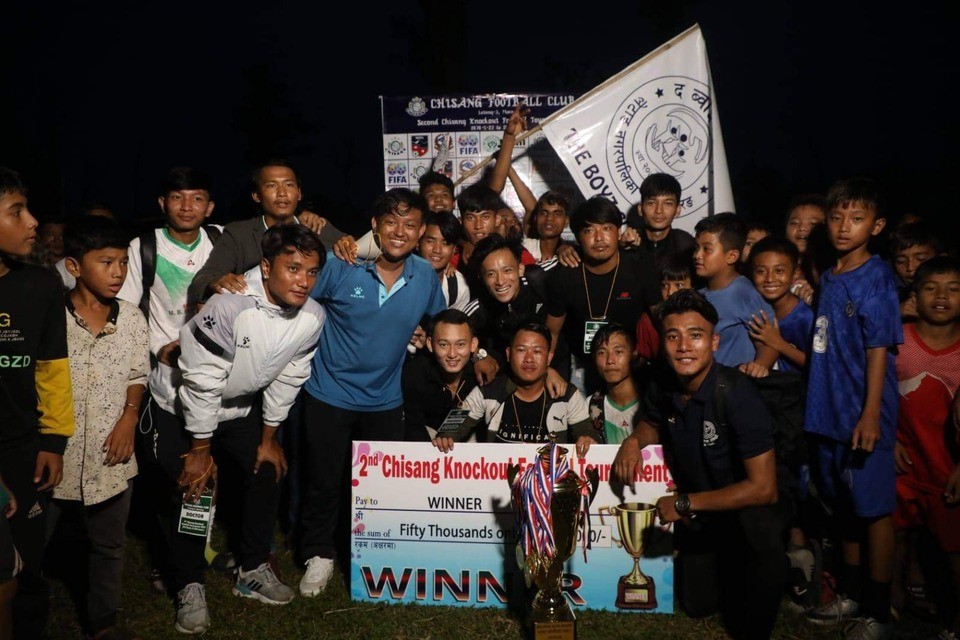 The Boys Club, Letang won the title of the 2nd Chisang Open Knockout Football Tournament organized by Chisang FC. The Boys defeated Pushpanjali FC, Belbari 4-0 in the final held at Papsul ground on Monday. Man of the match Binod Rai scored a hat-trick while Arun Limbu scored another goal in The Boys' victory.
The first half of the game was competitive. Although both teams created good opportunities, the first half ended in a goalless draw. All four goals of The Boys were possible in the last 17 minutes of the second half.
Binod Rai of The Boys completed the hat-trick by scoring in the 23rd, 32nd and 40th minutes of the second half. This is the only hat-trick and the most goals in the tournament. Arun Limbu of The Boys scored another goal in the 38th minute of the second half.
The winners, The Boys, managed to get Rs 50,000 and a trophy. Similarly, the runners-up Pushpanjali managed to get Rs 30,000 and a trophy. Coming to the individual awards, Chari Limbu of The Boys was declared the best goalkeeper, Soulen Tamang of The Boys in the defender category, Kamal Khawas of Pushpanjali in the midfielder category and Anan Yamfu of Pushpanjali in the forward category.
Chasum Rai from Chisang was declared the emerging player. Raju Magar of The Boys was declared the best player of the tournament.
6th Rumpum Udayapur Gold Cup: Morang Stuns Nepal Police - MATCH HIGHLIGHTS