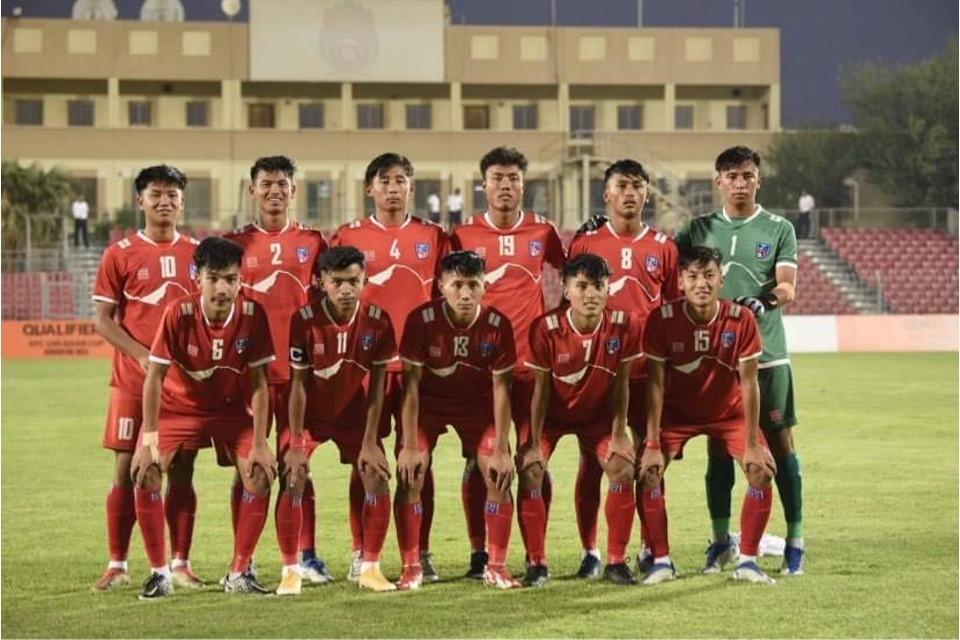 Nepal will face Qatar in the second match of the AFC U-20 Asian Cup qualifiers today. The match will be played at the Ali Bin Mohammed Al Khalifa Stadium in Bahrain at 11:45 PM NST.
In the first group match, Nepal suffered a 2-0 defeat to Bhutan U-20a. Head coach Meghraj KC said that the defeat against Bhutan is unacceptable. But this encounter against Qatar will be an even bigger test for this side. This will be Qatar's first match in the group.
Coach Meghraj KC is expected to make a few changes to the starting XI that started against Bhutan in the first match.
Alongside Nepal and Bhutan, Qatar, Bahrain and Bangladesh make up group B of the qualifiers. Nepal will play against Bahrain on September 14 and Bangladesh on September 18.
Bangladesh and Bahrain in the same group also played a goalless draw in the first matchday.
The team finishing at the group's top will qualify for the AFC U-20 Asian Cup to be held in Uzbekistan next year alongside the five best runners-up.
Squad: Aashish Rai, Abhishek Waiba, Ajay Chaudhary, Amar Shrestha, Dipesh Gurung, Ishwor Gurung, Ishwor Gurung, Jaan Tamli, Janmejay Dhami, Jiyarat Sheikh, Kritish Ratna Chhunju, Managya Nakarmi, Niranjan Malla, Raj Thokar, Rakesh Biwhwokarma, Rohan Khadgi, Sandeep Karki, Shrijan Dani, Sugam Suwal, Sumit Shrestha, Top Bahadur Rana, Sanjeev Lama, Ayush Ghalan (C), Shyansu Bhusal