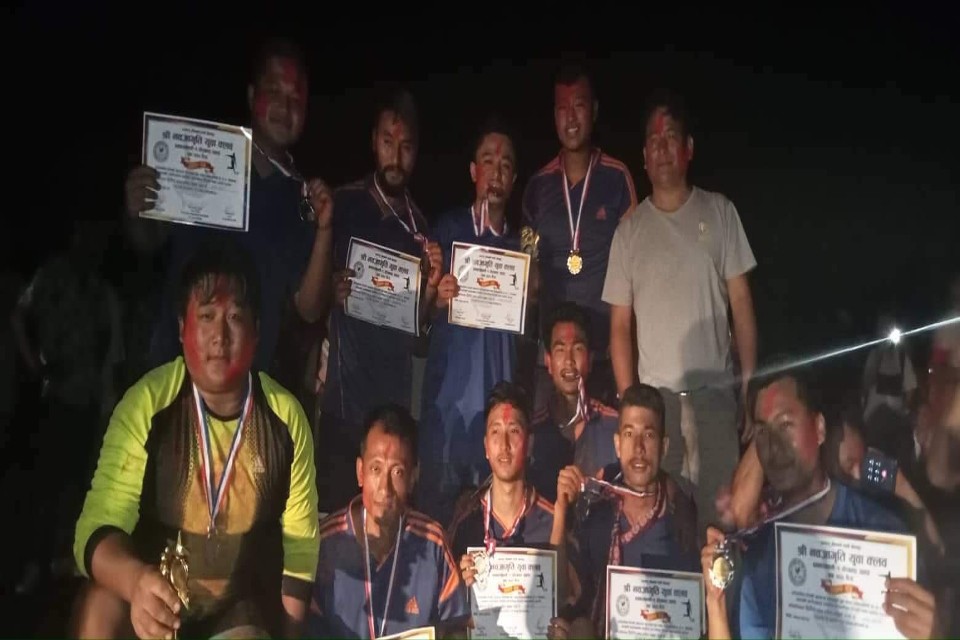 On the occasion of Haritalika Teej, the club-level men's football tournament organized by Nabajagriti Youth Club in Baganaskali village has been completed.
Lafa Youth CLub defeated Nabajagriti 4-3 on penalties to win the title. The regulation time had ended 0-0.
In the prize distribution program chaired by Anuka Saru, the secretary of Nabajagriti Youth Club, the winning club was awarded cash Rs. 35,000 as well as a shield, medals and certificates and a gift (15 sets of football socks) as per the previous announcement of Karna Bahadur Saru, a young businessman and social worker living in Bagnaskhali-1 Ghorbanda.
The runners-up were awarded Rs. 20,000 in cash. Sher Bahadur Chidi, the ward president of Ward No.-1, distributed the awards.
Donors who contributed cash to run this competition were honored with certificates and all the participating clubs were given certificates and tokens of appreciation.