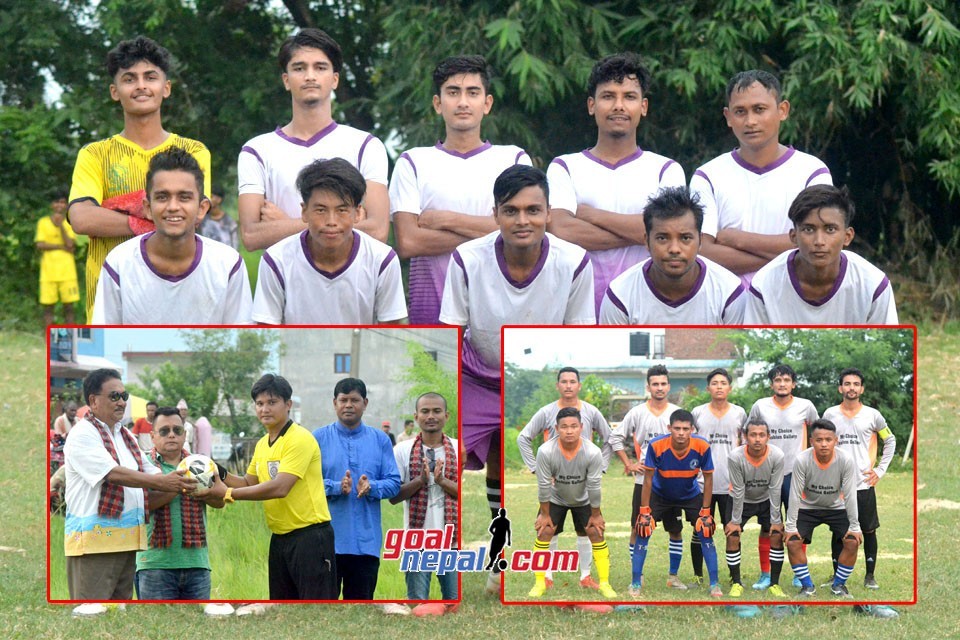 In the first Four Brothers Cup nine-a-side open football tournament organized by Four Brothers FC, Nawalparasi, Sunrise FC have started the competition with a great victory.
In the opening match at the local playground located in Sarawal Rural Municipality-2, Magarmudha, Sunrise registered a brilliant 3-0 victory over Sunawal-8. In Sunrise's victory, Binod Kewat scored two goals and Prabesh Pangeni scored one goal.
Sunrise's goalkeeper Madhav Tiwari was declared the player of the match. Publicity coordinator Khem Tharu said that the competition's winners, which has a total of 32 teams participating, will receive 30,000 rupees in cash along with the title, while the runners-up will receive 20,000 rupees.
Sports Coordinator Naradmuni Chaudhary said that the tournament is being organized to provide opportunities in football to the talented players in the village. Before that, the competition was inaugurated by the chief guest, Central Vice President of RPP and Honorary President of Nepal Olympic Committee, Dhurba Bahadur Pradhan.
Dhan Prasad Gurung, President of Nawalparasi District Football Association, and other guests were present in the opening program, where young businessman and sports activist Dharmendra Agrahari conducted the program and club secretary Naresh Chaudhary gave a welcome speech.