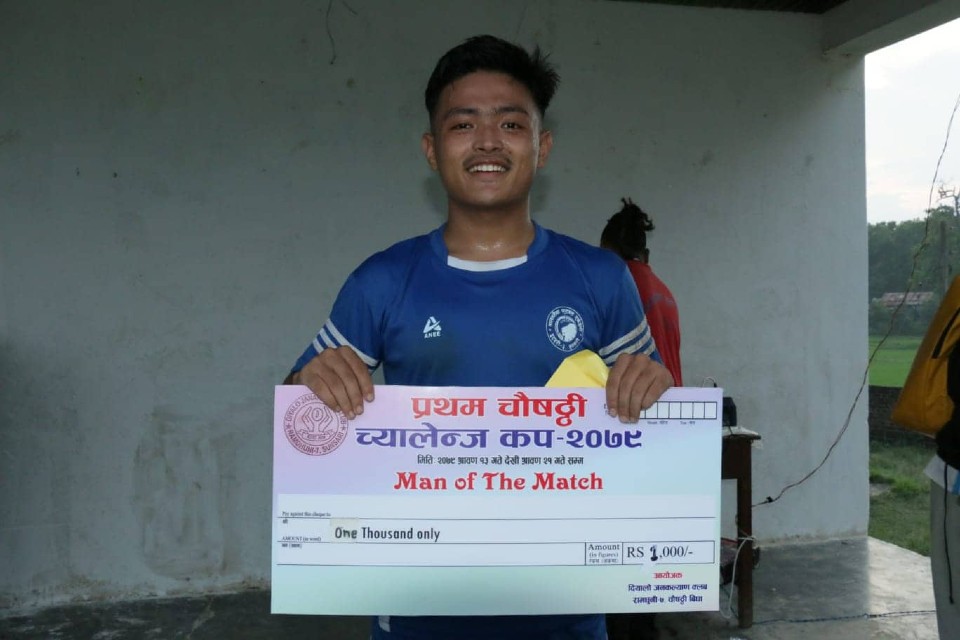 Taltalaiya FC has entered final of 1st Chausatti Bigaha cup football tournament in Sunsari.
Taltalaiya FC defeated Young Boys Tarhara 4-3 on Friday to enter final.

Bishnu Shrestha scored a hat trick while Roman Tamang scored another for the winners. Manoj Limbu, Bishal Rai and Asimit Karki scored apiece for the winners.

Hat trick hero Bishnu Shrestha became the player of the match.

The final match will be played tomorrow.