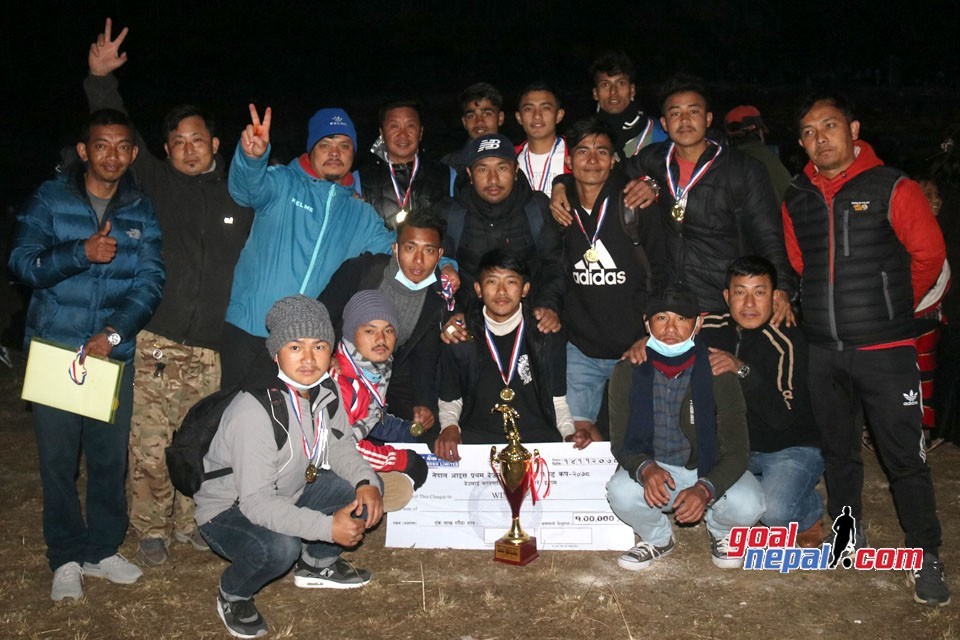 Helibodh FC, Biblyate has won the title of the first Deumai Gold Cup Knockout Football Tournament held here. Helibodh defended the title by defeating Venus FC, Fikkal in a tiebreaker in the final.
The decision was taken by tiebreaker after both the teams drew 1-1 in the stipulated time. The first goal of the game was scored by Helibodh. However, Helibodh conceded late in stoppage time and the match was taken to penalties.
Helibodh's Suman Dhamala scored in the 23rd minute of the first half to give the team the lead. However, Shekhar Rai equalized for Venus in the last minute of the match. Shekhar scored on a pass from Sachin Yalmo's free-kick. Helibodh won the tiebreaker 4-2.
The winner, Helibodh, received a trophy along with Rs 1 lakh in cash. Similarly, the runner-up Venus settled for Rs 50,000.
Eight teams participated in the Gold Cup organized by United Deumai Youth Club at Bhanubhakta Ma.Vi. ground.
4th Mai Valley Gold Cup: Mai Valley FC Vs Kaski XI - MATCH HIGHLIGHTS