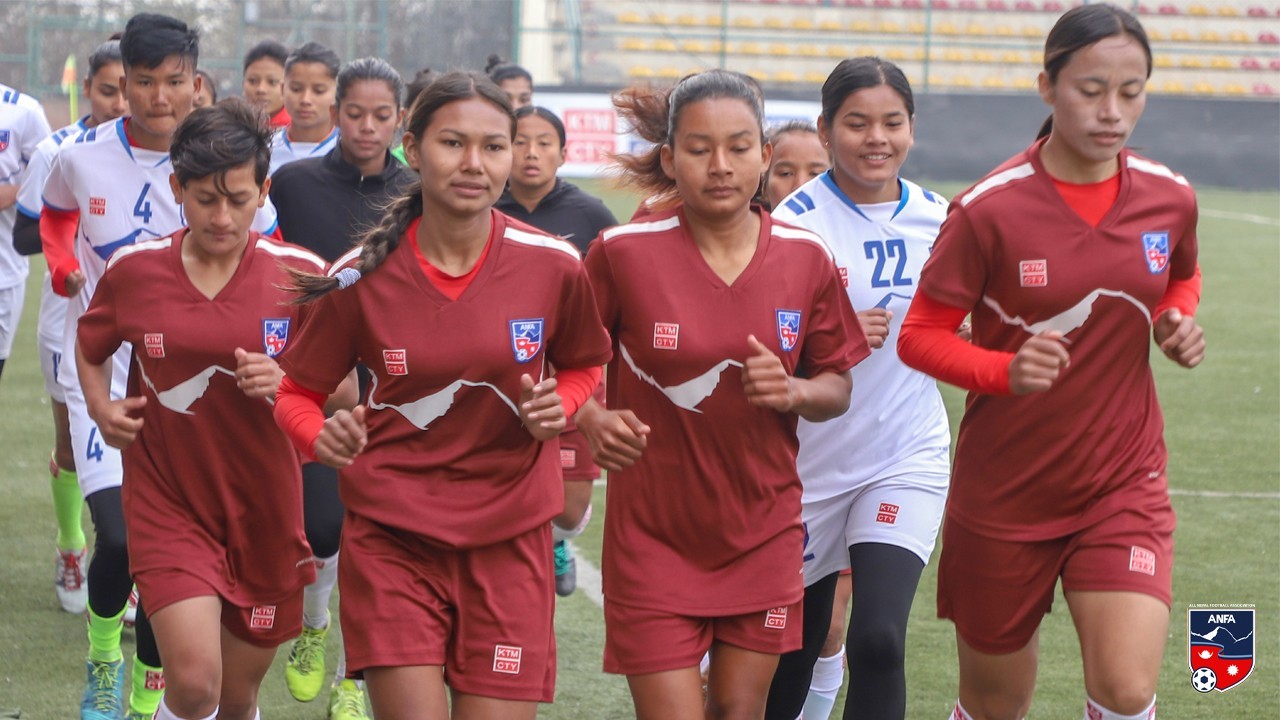 The U-18 women's national team squad has been reduced to 30 players for the SAFF U-18 Women's Championship, which will be held in Jamshedpur, India, from March 15 to 25.
Darshan Bhakta Raj Lawat, the head coach, has left ten players out of the initial 40 players called up for the squad.
The championship features three teams: Nepal, India, and Bangladesh who will contest in round-robin format.
Squad:
Sabitri Kisan (GK), Lila Joshi (GK), Puja Thapa (GK), Samjhana Chaudhary (GK), Sabina Chaudhary, Manju Kumari Khadka, Pratikshya Chaudhary, Ganga Kumari Chaudhary, Kumari Tamang, Priya Basnet, Sima Rawal, Bipana Snehi, Divya Yasmali Magar, Dipa Shahi, Anu Rai, Hima Rawat, Saraswati Hamal, Preeti Rai, Sushma GT, Sunkala Rai, Anjali Machamasi, Tulasa Bohara, Sarah Bajracharya, Jenifer Rana, Sarishma Thapa, Sadipa Bholan, Kusum Khatiwada, Amisha Karki, Manmaya Damai, Garima Rai