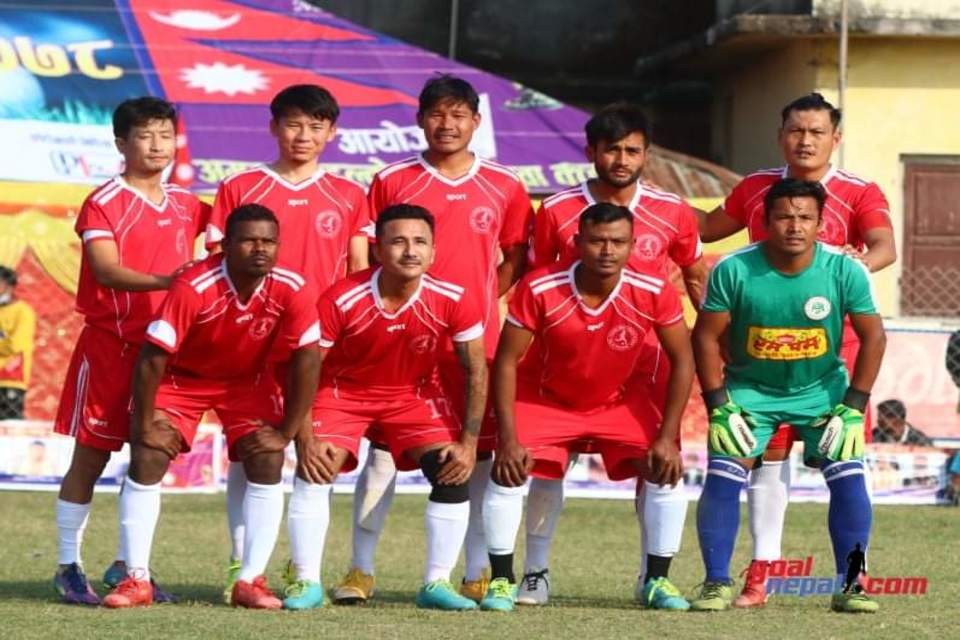 The Young Brothers, Sunsari has emerged victorious on the second day of the fourth invitational Amardaha Dhalkejoban Veterans Gold Cup 2078 going on in Sunsari.
They defeated Piple Youth Club, Hetauda 1-0 to advance to the quarterfinals. Jay Narayan Chaudhary scored for the winners in the 32nd minute of second half.
Ganesh Hemrun was named the player of the match.
6th Rumpum Udayapur Gold Cup: Morang Stuns Nepal Police - MATCH HIGHLIGHTS