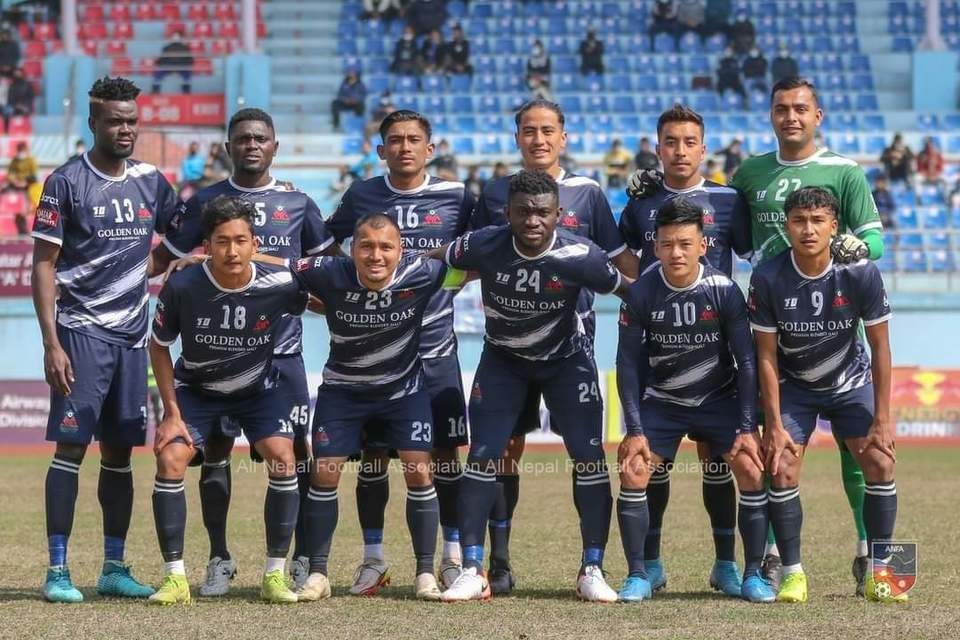 Satdobato Youth Club rounded off their first Martyr's Memorial A Division League season on a high with a 1-0 win over Chyasal Youth Club at ANFA Complex today. Martins Ajayi scored the only goal of the match for Satdobato in the seventh minute of the match.
With these three points, Satdobato move to third on the table with 21 points on board. Chyasal finish last with six points.
In the other match of the day played at the Dasharath Stadium, Himalayan Sherpa Club and Friends Club played a 1-1 draw. Friends Club took the lead of the match after Himalayan Sherpa'#s Diwash Urau scored into his own net. Himalayan Sherpa Club equalised late in the match through Bhison Gurung. Bhison was also named the player of the match.
With a point each, Himalayan Sherpa Club move to ninth on the table with 14 points while Friends Club finish 12th with 11 points.
6th Rajarshi Janak Cup: Piple Vs Himalayan Sherpa Club - Match Highlights