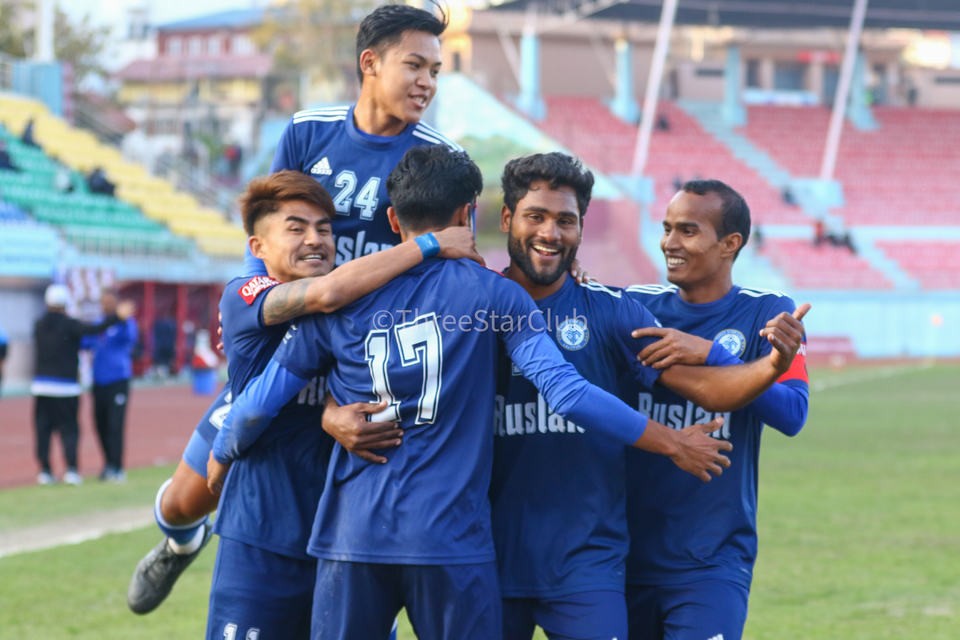 Suman Subedi's goal canceled out Ritik Khadka's goal as Nepal Police Club came back from a goal deficit to get away with a point against Three Star Club in the Martyr's Memorial A Division League today.
In the evening match of the day, Ritik Khadka continued his good run of form as he opened the scoring for the Stars in the 21st minute of the match. A rebound fell for Ritik inside the six-yard box off a clearance from Police GK Satrughan Chaudhary.
In the 51st minute, Suman Subedi headed in a Tej Tamang ball from a free-kick to equalize for Nepal Police Club. No goal could be scored in the remaining minutes and both teams got away with a point.
With this point each, Three Star Club stay fourth with 18 points while Nepal Police Club are tenth with 11 points.
7th Rajarshi Janak Cup: NNJYC Simara Vs NPC