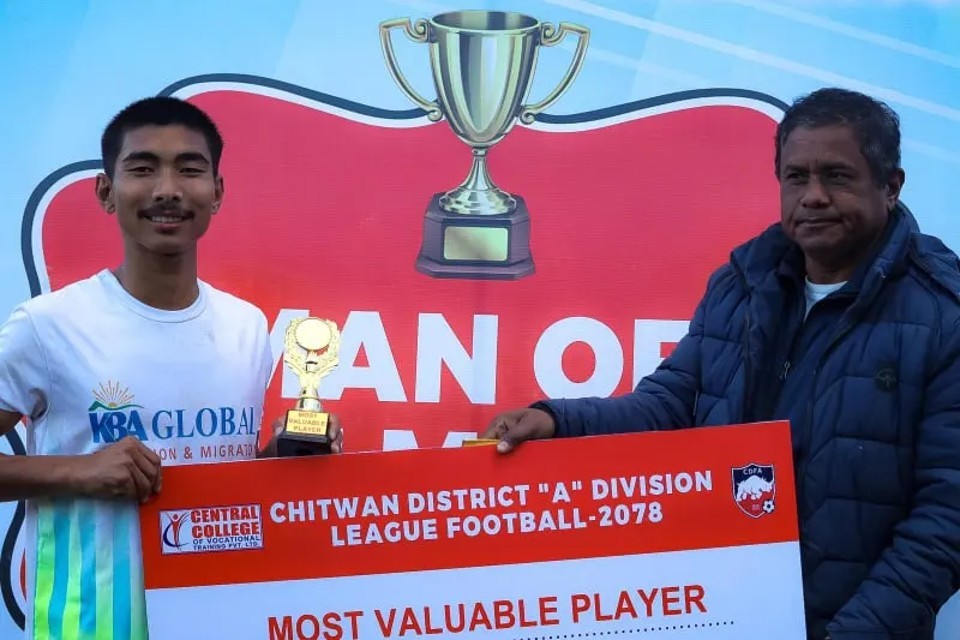 Madi XI and KBA Global Bharatpur FC have won their respective matches in Central college Chitwan district league.

Madi XI defeated Gitanagar 4-1 in the first match played on Wednesday.

Suman Mahato scored a brace while Kishor Chaudhary and Bishal Sunsar scored apiece for the winners. Som Kumar Shrestha scored a consolation goal for Gitanagar.

Mahato became the player of the match.

In the second match, KBA Global Bharatpur FC defeated Narayangadh FC 4-0.

13 teams are taking part in the league, which has a winning purse of NRs 1 lakh.
Bishal Cement Nuwakot Gold Cup: Nuwakot Vs Chitwan (MATCH HIGHLIGHTS)