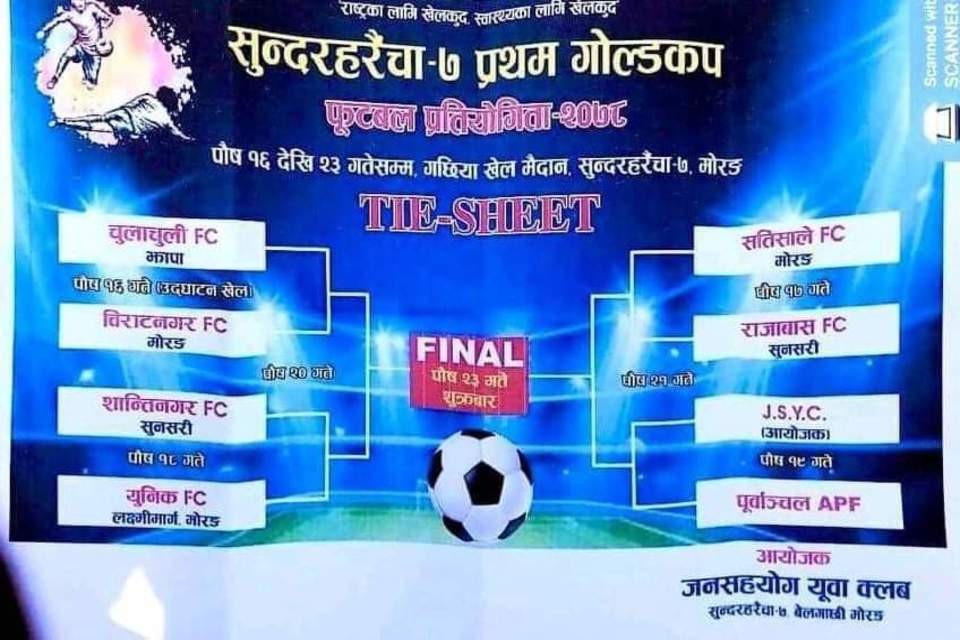 First ever Sundarharaicha-7 Gold Cup Football Tournament 2078 is starting from December 31st in Belgacchi, Morang.
The opening match of the tournament will be held between Chulachuli FC, Jhapa and Biratnagar FC, Morang on the 31st of December.
The tournament organized by Janasahayog Youth Club will have eight teams with the final being played on the 7th of January.
6th Rumpum Udayapur Gold Cup: Morang Stuns Nepal Police - MATCH HIGHLIGHTS