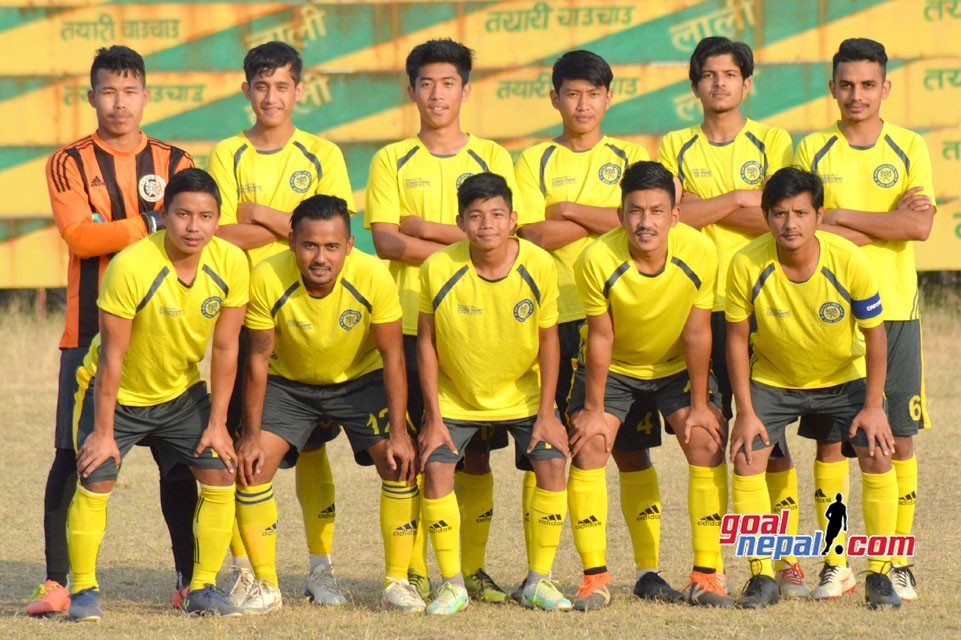 Gorkha Boys Sports Club, the title challengers came out victorious in the solitary encounter of the Rupandehi District League on Saturday.
In a match held at ANFA Technical Centre, Gorkha Boys beat another title challengers Butwal United 1-0. Saroj Darlami scored the only goal of the match.
Saroj Darlami was also adjudged the player of the match. With this win, Gorkha Boys have points in eight matches and climbed to the top of the table. Butwal United, meanwhile have 16 points and are third in the league.
DMC and Chadani Youth Club were scheduled to play but DMC was awarded a 3-0 win and all three points and Chadani was punished before by the Rupandehi Football Association.
In the ongoing Rupandehi District Football Association league, a total of ten teams are competing in a round-robin format. The league's top team will be crowned champion. The winner will receive a prize of 100,000 rupees, as well as the title. Prizes have also been set aside for the second, third, and fourth-placed teams, according to Mukesh Kunwar, the league coordinator.