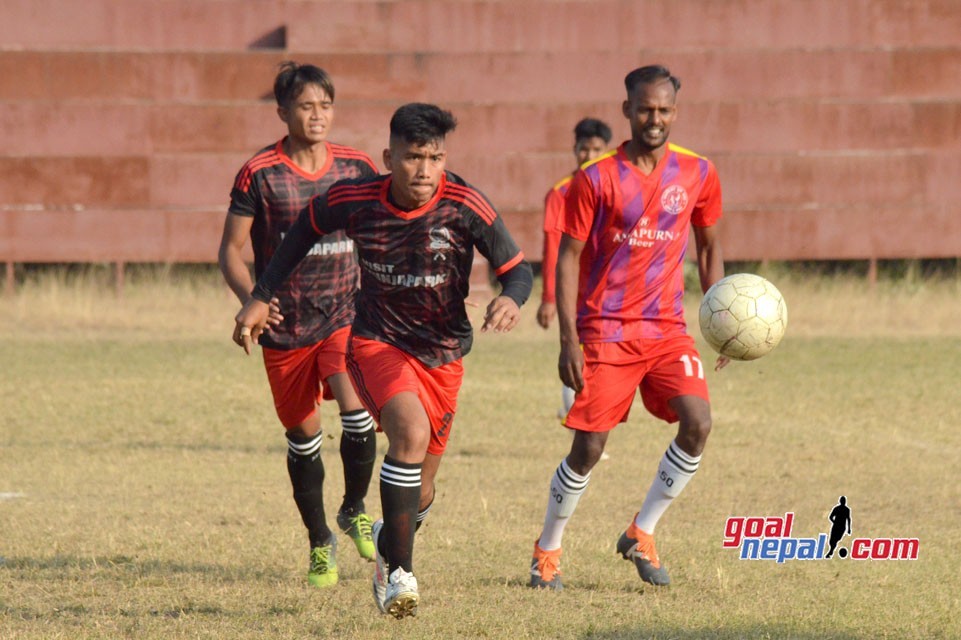 Jharana Sports Club and Sunaulo Sangam Youth Club have registered wins in their respective matches in the ongoing Rupandehi District League.
In the first match played at ANFA Technical Centre, Jharana Sports Club defeated Farshattikar Youth Club by 2-0. Rohit Sunar and Sharad Chhetri scored for Jharana.
Bishnu Saaru of Farshattikar Youth Club was adjudged the player of the match. With this win, with 15 points from eight league matches, Jharana has climbed to fourth in the league while Farshattikar is on 10 points and 6th in the league.
Similarly, in the second match, Sunaulo Sangam defeated Saubhagya Youth Club 3-0 with goals from Ajeet Thapa, Rabin Thapa and Manish Thapa.
Ajeet Thapa was adjudged the player of the match. With 19 points from eight matches, Sunaulo has climbed to the top of the table while defeated Saubhagya is in fifth with 11 points.
In the ongoing Rupandehi District Football Association league, a total of ten teams are competing in a round-robin format. The league's top team will be crowned champion. The winner will receive a prize of 100,000 rupees, as well as the title. Prizes have also been set aside for the second, third, and fourth-placed teams, according to Mukesh Kunwar, the league coordinator.