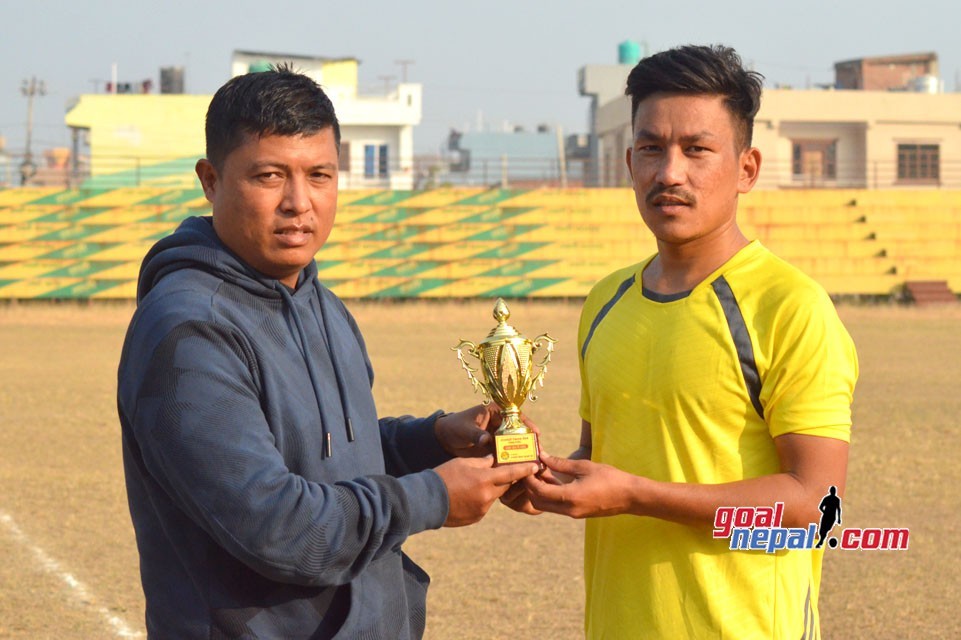 Gorkha Boys Sports Club and Butwal United, who are in the running for the title of Rupandehi District League Football Tournament, have won their respective games.
Gorkha Boys defeated Farsatikar Youth Club 3-0 in the first match at the ANFA Academy ground in Butwal. Gorkha Boys won thanks to goals from Saroj Darlami, Suraj Ghalan, and Ankit Sinjali.
Roshan Sen was declared Man of the Match. Gorkha Boys now has 16 points from six games, putting them atop the league table. Farsatikar, who was defeated, is in fourth place with ten points.
In the second match on Monday, Butwal United defeated Bhupu Sainik Sporting Club 1-0. Butwal United captain Krishna Balal scored the game's only decisive goal.
Rajesh BK of Butwal United was named Man of the Match. With 16 points from seven games, Butwal United is in second place. Bhupu Sainik, who was defeated, is in seventh place with seven points.
In the ongoing Rupandehi District Football Association league, a total of ten teams are competing in a round-robin format. The league's top team will be crowned champion. The winner will receive a prize of 100,000 rupees, as well as the title. Prizes have also been set aside for the second, third, and fourth place teams, according to Mukesh Kunwar, the league coordinator.