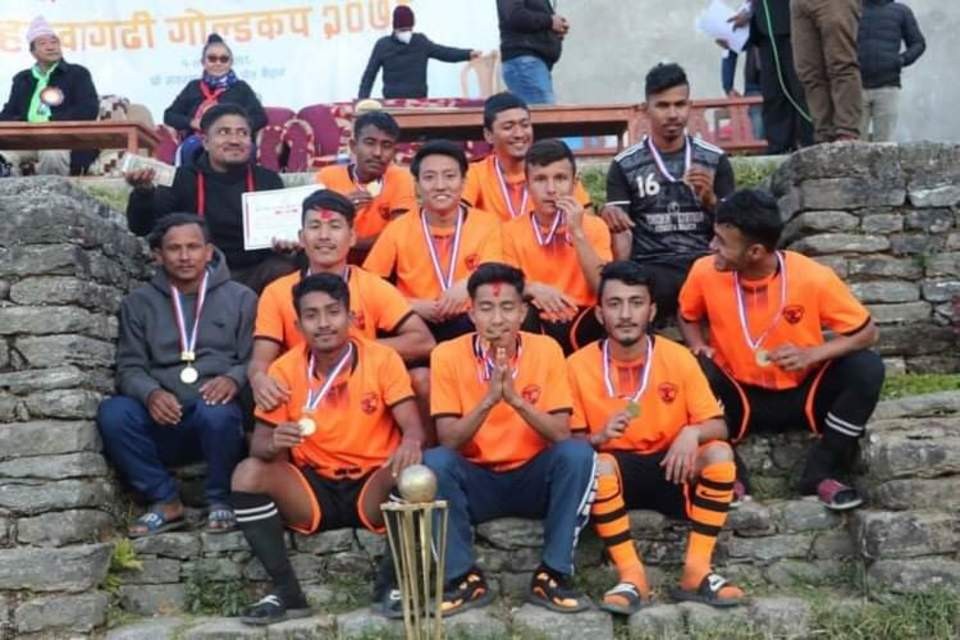 Ghodetar Football Club defeated Amtek 11 Football Club 1-0 in today's final of the 6th Bhimdal Rai Memorial Hatuwagadi Gold Cup 2078 and lifted the title.
Abhishek BK scored the only goal in Ghodetar's victory. He ensured his team's victory by scoring in the added time after the designated thirty minutes in the first half.
The winning team was awarded Rs. 1,66,622 in cash, including a running shield, medal, and certificate, while the runner-up team, Amtek 11, was awarded only Rs. 1,01,030 in cash, including medals and certificates.
Ghodetar's Abhishek BK was named Man of the Match of the final. Ghodetar's Niraj Chaudhary was named best goalkeeper of the tournament, Ghodetar's Sandesh Rai was named best defender, and Ghodetar's Roshan Bhujel was named best midfielder. Amtek's Umesh Karki was named the tournament's best player.
With nine goals, Amtek's Niraj Thapa Magar was the highest scorer of the tournament with nine goals.