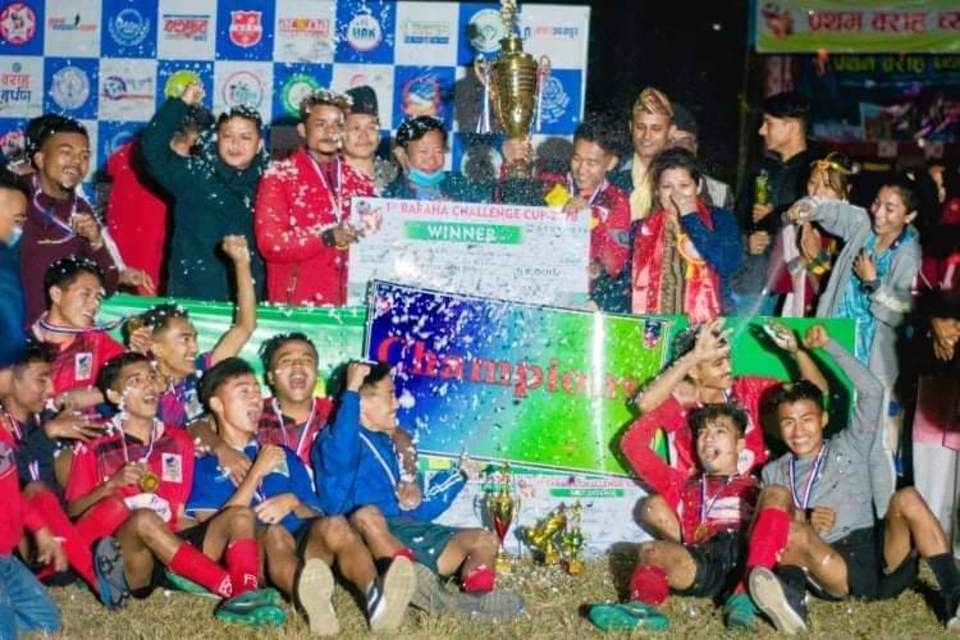 Patnali defeated Saptakoshi Youth Club 1-0 in the final to win the maiden Barah Challenge Cup.
Patnali scored through free kick by Salman Limbu in the second minute of the first half.
Patnali was awarded Rs. 51,000, a trophy, and medals in addition to the championship.
The runner-up was awarded Rs. 31,000, as well as a trophy and medals.
Suman Niraula of the winning team was named the best goalkeeper of the competition. Sujan Basnet hwon the award for best defender. Sayal Rai waa the highest scorer of the tournament. Ram Shahi of the runner-ups Saptakoshi was named the best player in the competition.
Hatkhola's Himal Kunwar was named the emerging player of the tournament.
Sorry State Of Dharan Stadium