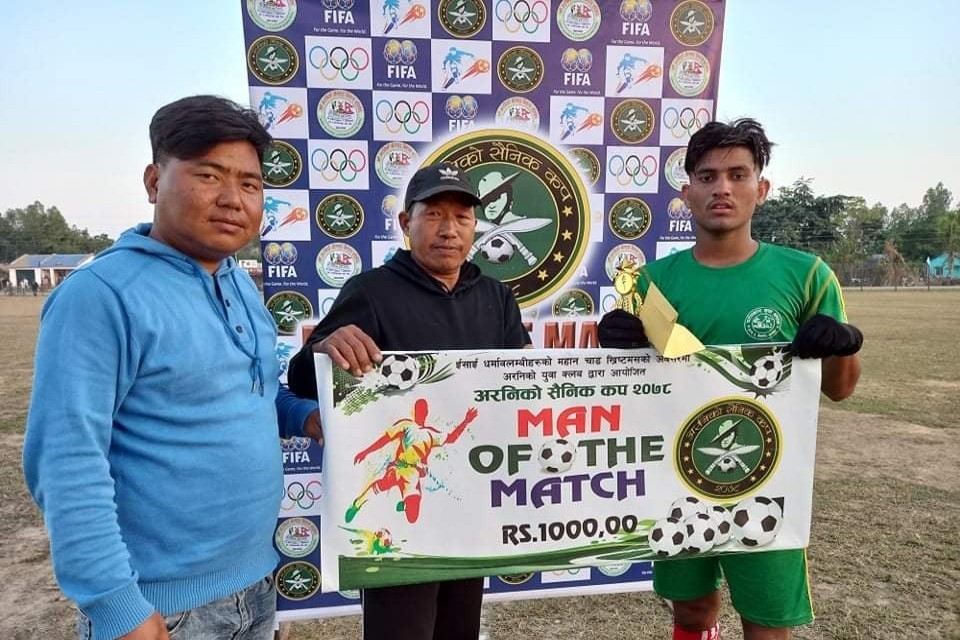 Birendra yuwa club & Paropakar yuwa samaj have won their respective matches in Araniko Cup in Kanchanpur.

Birendra yuwa club defeated Punarbas black 5-0. Khusi Tamang scored four goals alone and became the player of the match.

In another match, Paropakar yuwa samaj defeated Araniko yuwa club C 8-0.

The championhip has a winning purse of NRs 1 lakh while the runners up team will get Nrs 55,000.