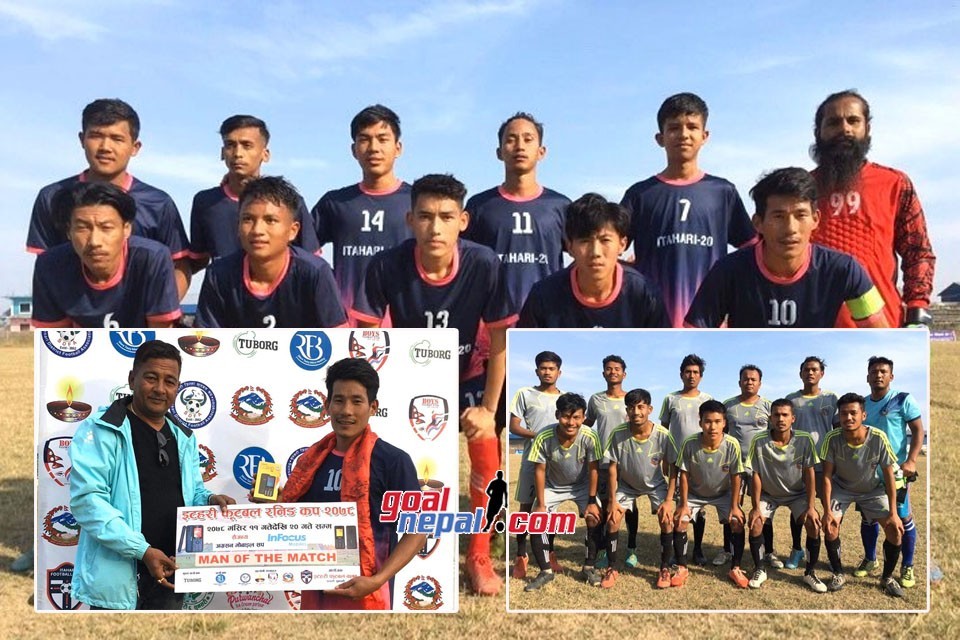 Ward No. 20 and Ward No. 16 have entered the semifinals of the first Itahari Running Football Cup by winning the tiebreaker by an equal margin in their respective games.
Ward No. 20 defeated Ward No. 10 4-2 in a tiebreaker in the third quarterfinal at the Itahari Regional Stadium. Earlier, both the teams had played an exciting 2-2 draw in the scheduled time.
Suman Limbu scored the first goal for Ward No. 20 in the sixth minute and Bishal Gurung scored the second goal in the 23rd minute. Jay Narayan Chaudhary scored both the goals for Ward No. 10 in the 22nd and 30th minutes.
Phulbir Tamang of Ward No. 20 was declared Man of the Match. He was presented with a mobile phone by Morang District Football Association General Secretary Prakash Maskey.
Similarly, Ward No. 16 defeated Ward No. 2 4-2 in tiebreaker in the fourth and final quarterfinal. Earlier, both the teams had drawn 1-1 in the scheduled time.
Anish Basnet scored for Ward No. 2 in the 26th minute and Suraj Bhujel equalized for Ward No. 16 in the 56th minute.
Niraj Chaudhary of Ward No. 16 was declared player of the Match. He also received a mobile phone as a reward.
According to the organizers, the first semi-final game will be played between Ward No. 5 and Ward No. 20 on Friday.
The winner of the competition organized by Itahari Football Club, Sunsari will get 50,000 rupees including the title and the runner-up will get 30,000 rupees. The final match will be played on December 6.