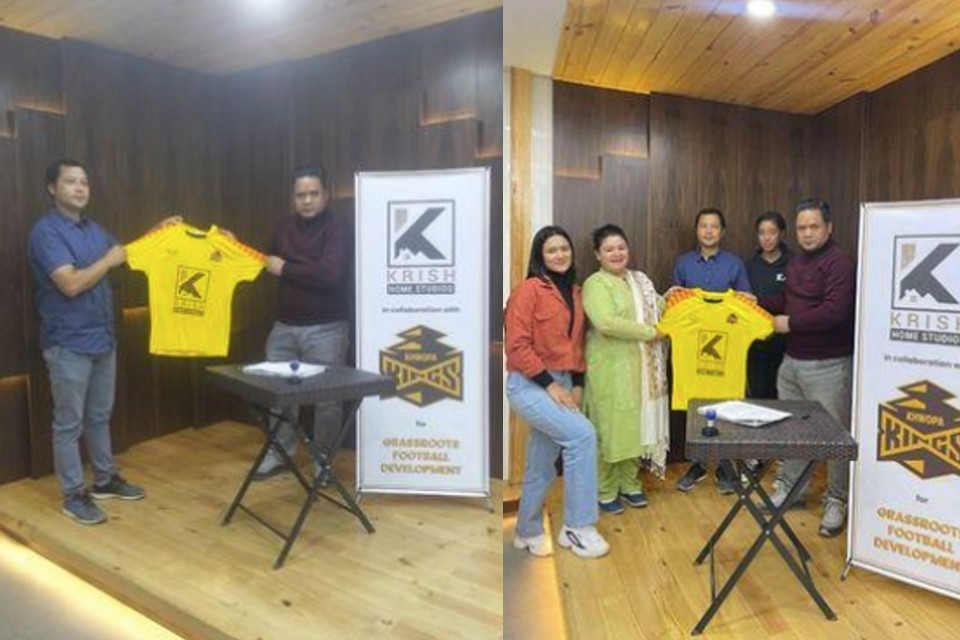 Krish Home Studio and Khwopa Kings Football Academy have signed a Memorandum of Understanding for the development of grassroot football.
Krish Home Studio located in Sanobharyang, Swoyambhu, Kathmandu will donate sports equipment worth NRs 50,000 to Khwopa Kings Football Academy every year. The company also agrees to provide necessary funds during Khwopa Kings Football Academy's participation in competitions and events.
The contract was signed by Keshav Prajapati, CEO of Krish Home Studio and Director of Khwopa Kings Football Academy, Mr. Dhanesh Prajapati.
Khwopa Kings Football Academy is based in Bhaktapur City and currently trains 45 girls and boys in the age group of 14 years old. Dhaneshwor Prajapati is the Academy Coach.
Krish Home Studios is a hardware store, as well as a builder's merchant and a kitchen and bathroom remodeler. Krish Home Studios sells everything from door knobs to bathroom commodes, wall paint to wood veneers, and offers a classic and contemporary ambiance to your living space down to the tiniest detail.
Japanese Kids Paying Respect To U12 Team From Nepal