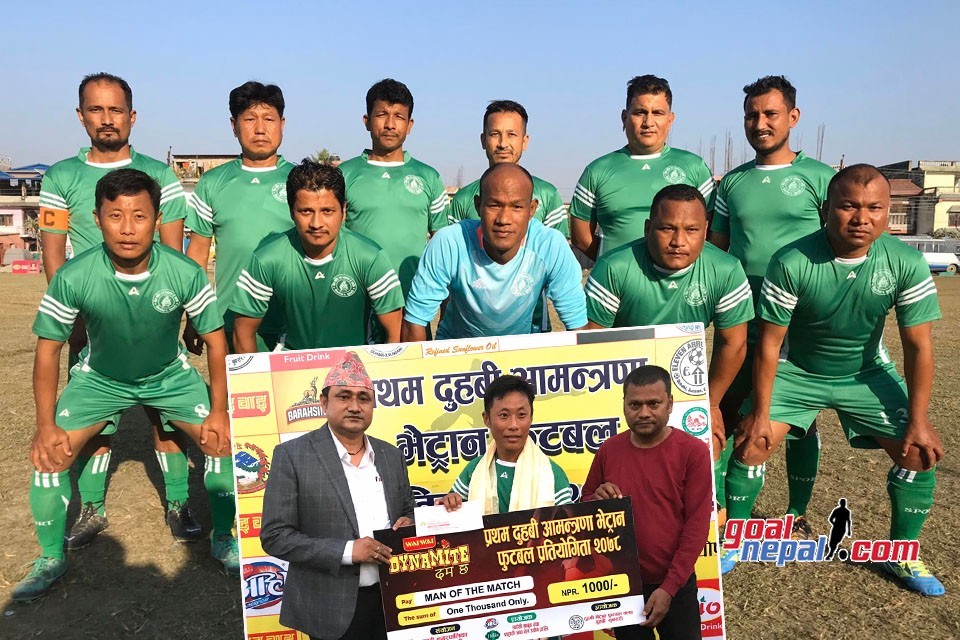 Organizer Duhabi Veteran Football Club has entered the semifinals of the first Duhabi Veteran Cup Knockout Football Tournament with a hard-fought victory.

Duhabi Veterans (Red) advanced to the semifinals after defeating Kulifuyang Veterans Club, Morang 3-1 in a tiebreaker in the first quarterfinal on Saturday. Earlier, both the teams had drawn 1-1 in the scheduled time in the match held at Shree Saraswati School Ground.

Duhabi took the lead in the 15th minute through a goal by Khagendra Ghimire. On the other hand, Mahananda Rajbanshi equalized for Kulifuyang in the 20th minute.

Darshan Koyu Rai of Duhabi was declared the player of the Match. He was awarded by the President of Manmohan Sports Academy, Dr. Subhash Pokhrel with cash.

The second quarterfinal match will be played between Janata Veteran Club, Itahari, and Birat Buddha Veteran Club, Biratnagar on Sunday.

The winner of the competition organized by Duhabi Veteran Football Club, Sunsari will get Rs. 51,000 including the title and the runner-up will get Rs. 31,000 rupees. The final of the tournament will be played on November 20.