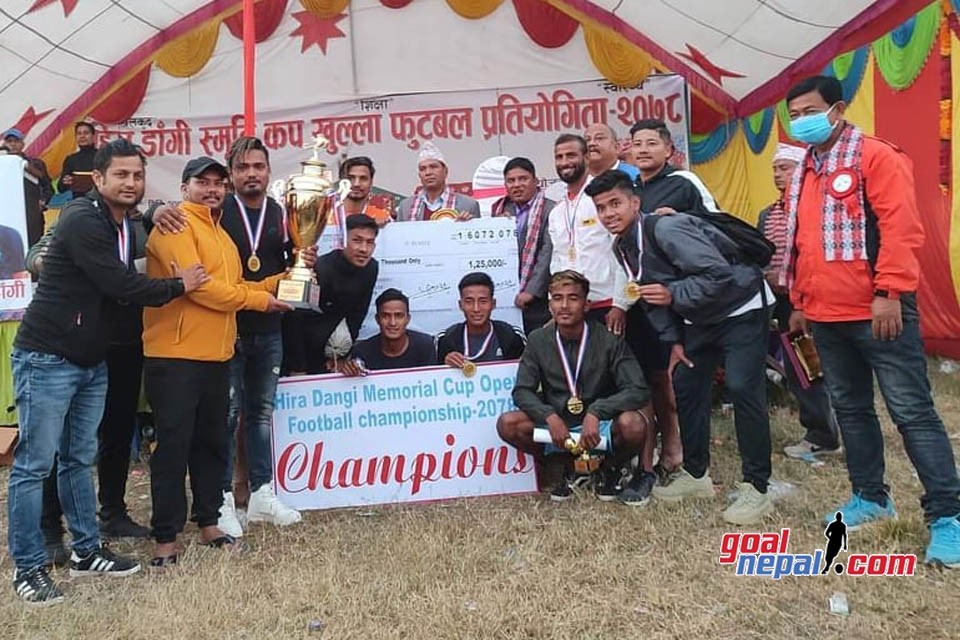 Tarigaun yuwa club, Tulsipur has lifted the title of 1st Hira Dangi knockout football championship.

Tarigaun defeated Success FC 5-4 in the final match played on Tuesday.

The champions received NRs 1,25,000 while runners up team got Nrs 60,000. Anjas Rokka became the best player of the tournament.

The best players are:

Best coach: Sandeep Oli (UNBC)

Best GK: Shankar Reule

Best DF: Sabin Oli

Best MF: Madhav Bhandari

Highest goal scorer: Aahish GC

All of them got Nrs 5,000 each.

Hira Dangi foundation organied the event. Hira Dangi foundation president Prakash Dangi, Sharada municipality mayor Suresh Adhikari and Dang DFA president Sushil Shrestha gave away prizes to the winners.
Beljundhi Mini Stadium - THE NEW SPORTING COMPLEX IN DANG, NEPAL