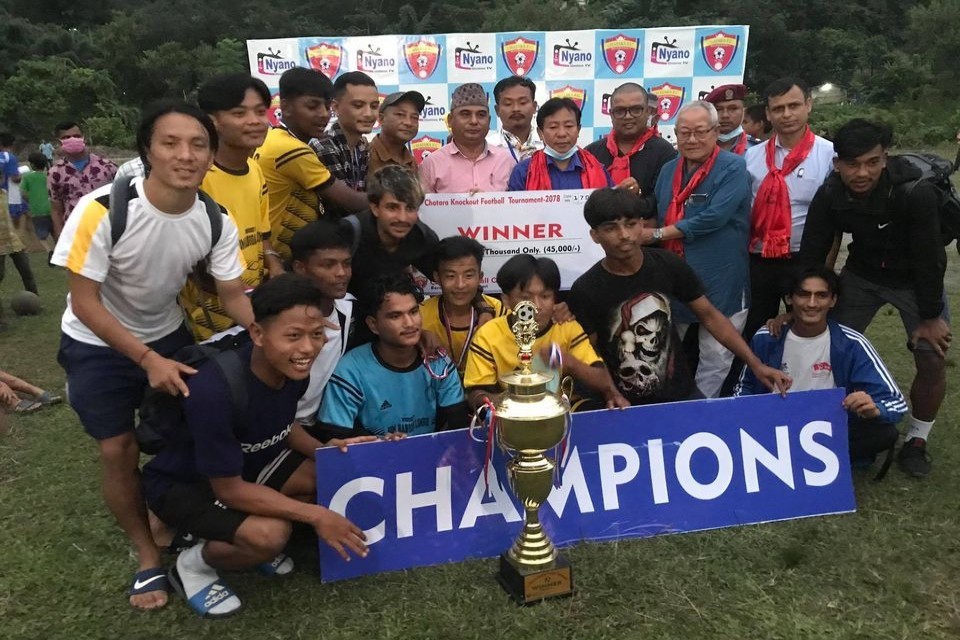 JSYC, Morang has clinched the title of Chatara knockout football championship in Sunsari.

JSYC defeated Everest Club 4-2 in the final match played on Sunday.

Both teams played 1-1 draw in regulation time. The champions received NRs 45,000.

Chief guest Kishor Rai distributed prizes to the winners.

Teams from various guests took part in the event.


Sorry State Of Dharan Stadium