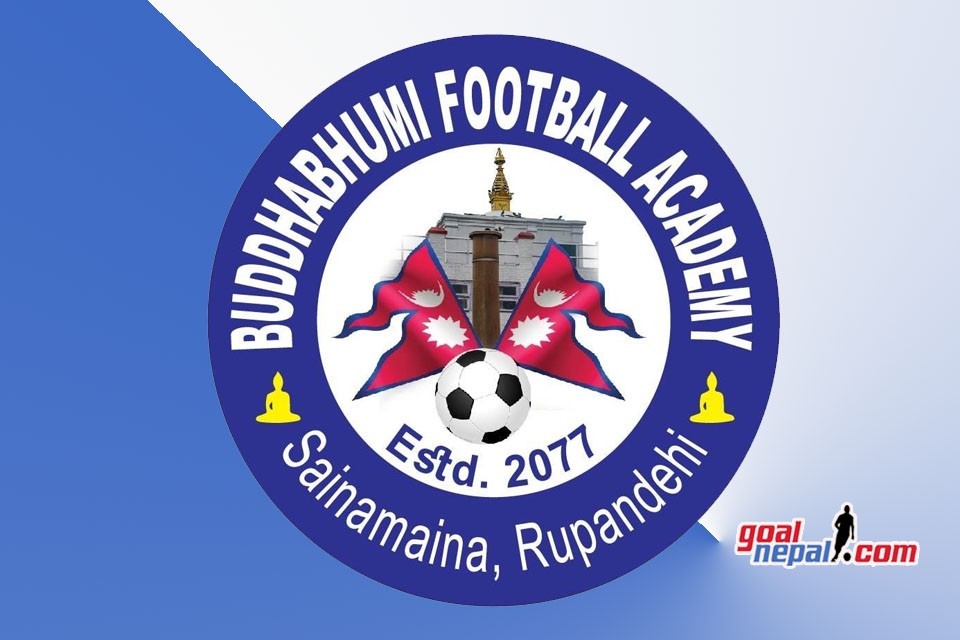 Buddhabhumi football academy, Rupandehi has confirmed it participation in Martyr's memorial C Division league qualifiers.

The lone club from Rupandehi to take part in the qualifiers is working hard in training.

Academy president Mukesh Thapa said registration process has been completed.

Sainamaina municipality and its mayor Chitra Bahadur KC is supporting the club for the qualifiers.
Meanwhile, club has hired former Nepal international Surendra Tamang as a coach.
ANFA is kicking off the qualifiers from Bhadra 10, 2078 in Kathmandu.

Three teams will go to C Division league.