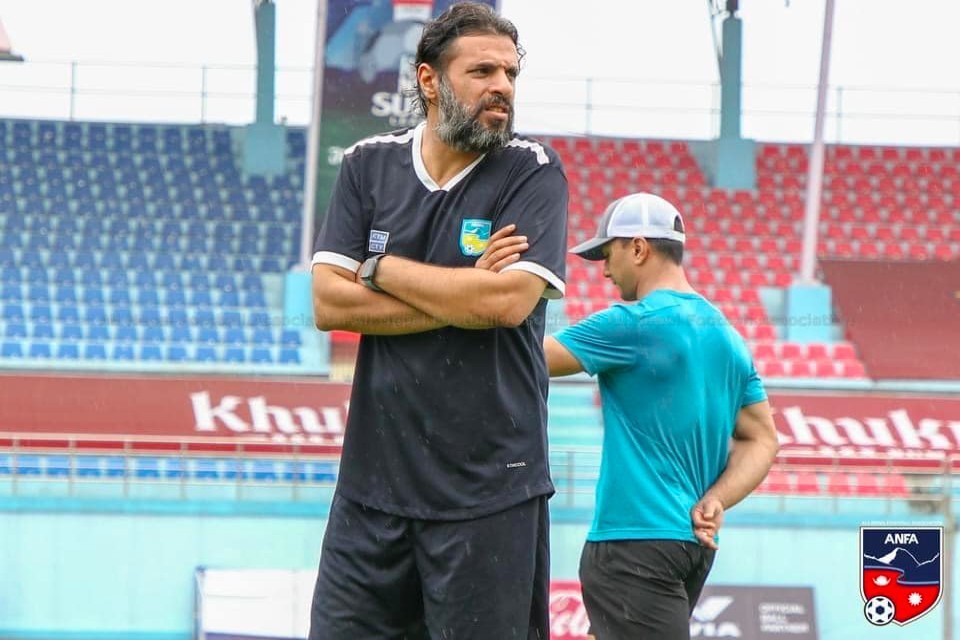 Nepal head coach Abdullah Almutairi has taken a day break following resignation row.

Coach AA didn't attend Monday training.

ANFA spoksperson Kiran Rai told GoalNepal that they would solve the issue in an amicable way.

ANFA is not in mood to accept the resignation from the coach. Kuwaiti coach hasn't officially tender his resgination. Thousands of Nepalese football fans are requesting coach AA to change his mind.

On Sunday, he took to social media to announce his resignation citing that ANFA senior VP Pankaj Bikram Nembang staged drama against him for three weeks.

Nembang said it was conspiracy against him.
Nepal National Team Begins Training In Doha