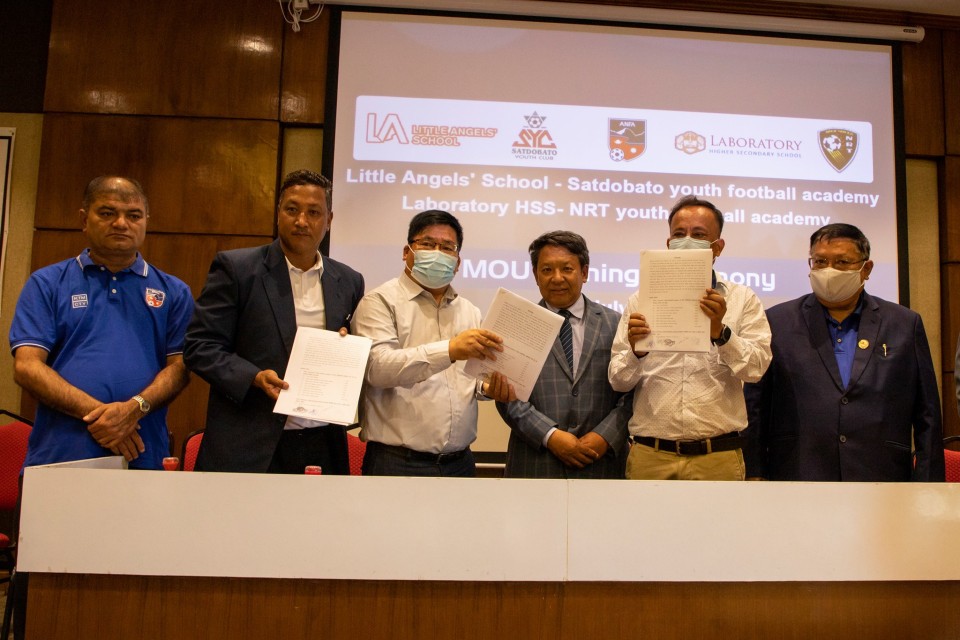 To meet AFC club licensing criteria, clubs must have its football academies. 

Nepalese clubs are now finally understanding the importance and have decided to run football academies.



On Wednesday, two more A Division league teams, Satdobato youth club and NRT club signed an MoU with schools for academies. 



Satdobato youth club has partnered with Little Angels' school while NRT joined hands with Laboratory school to establish youth academy set up. 

ANFA will provide technical assistance to the clubs.

The program was organized at ANFA in which FA president Karma Tsering Sherpa and other officials were present. 



Three departmental teams, Nepal APF, Nepal Army and Nepal Police have already established academies.
Japanese Kids Paying Respect To U12 Team From Nepal