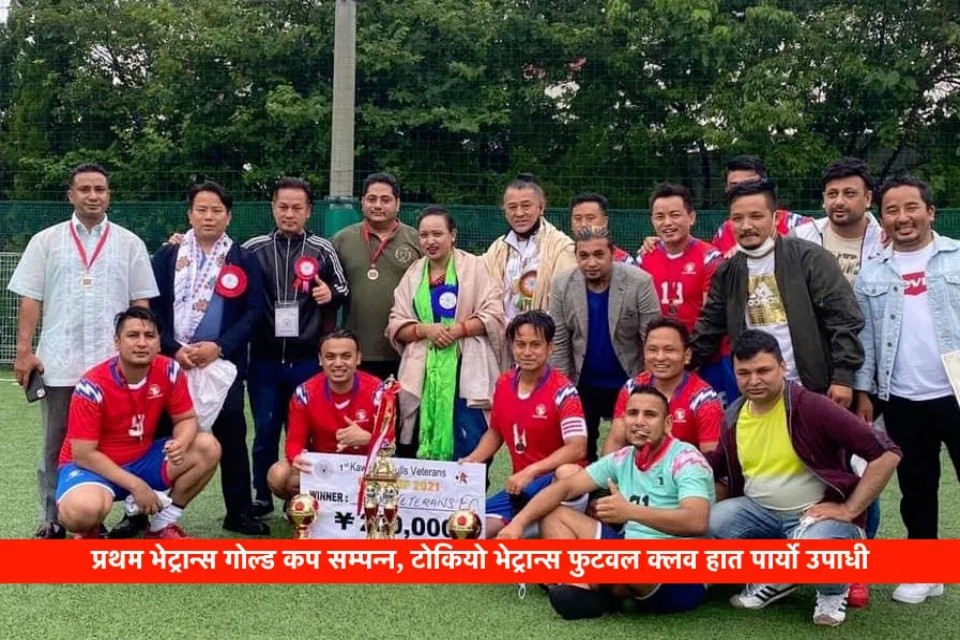 Tokyo veterans have lifted the title of 1st Veterans gold cup in Japan.

Tokyo veterans defeated Nepal United veterans 3-2 in the final match played recently.

The champions received JPY 2,00,000 while runners up team got JPY 1,00,000.

Sangeet Shakya received the best forward, Roshan Bajimaya the best defender, Suraj KC the best goalkeeper and the most valuable player award was given to former Nepal international Vishan Gauchan. Former Nepal international Basanta Gauchan also took part in the event.

Eight teams took part in the event, which was organized by Kawasaki Bulls club.