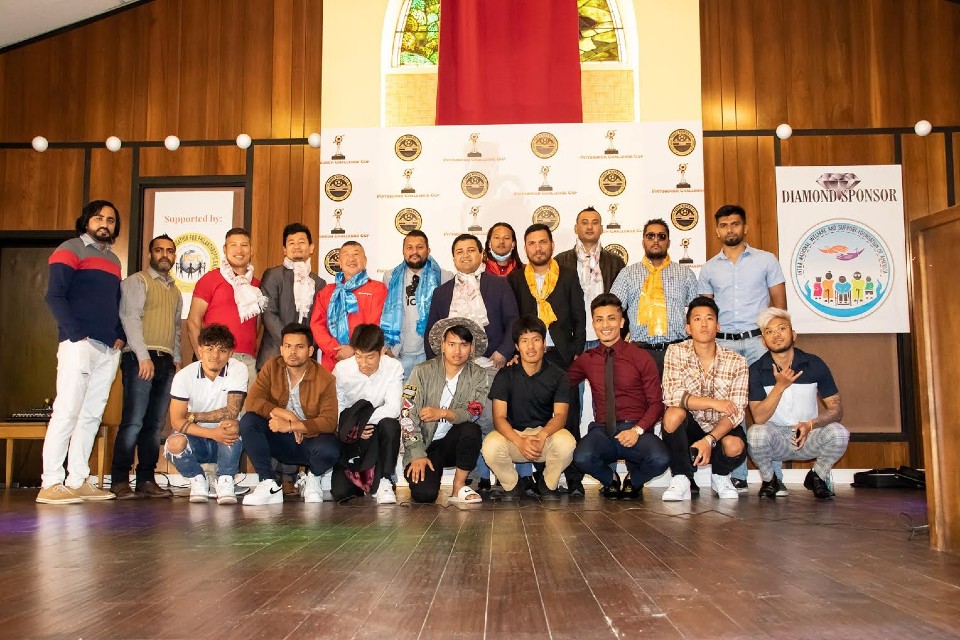 "Three Rivers F.C." a well established club based in the valley of Pittsburgh, Pennsylvania successfully hosted the pre-tournament press-meet event of first "Pittsburgh Challenge Cup" 2021 on May 15th in Pittsburgh, Pennsylvania.

The press meet did not just focus on tournament and other related activities but also touched bases on the development of youths in the Bhutanese community.

Lot of Intellectual community leaders and supportive business owners shared their presentation. The 2021 press meet connected leaders from different parts of the USA and they spoke about the importance of sports in our day to day life.

Three rivers FC is hosting three days inter-state knock-out tournament for the first time in Pittsburgh, PA. The vision of this tournament is to create a professional soccer platform for all Nepali speaking American youths in USA.

"As this is our first year hosting the tournament here in Pittsburgh. We will expand our vision for the future to continue to host the tournament every year. The main purpose of this journey is to strengthen all Nepali speaking American youths in America through Football.

We have started this event with a vision to make it as one of the biggest inter-state soccer tournament. Not only that, but also a platform for youths to illustrate their talents", organizing committee told GoalNepal.

Total of 26 well established clubs are participating in the event on July 10th, 11th and 12th.

The tournament is financially supported by International Welfare and Support Foundation of America as a diamond sponsor and officially supported by a nonprofit organization "HOPE".