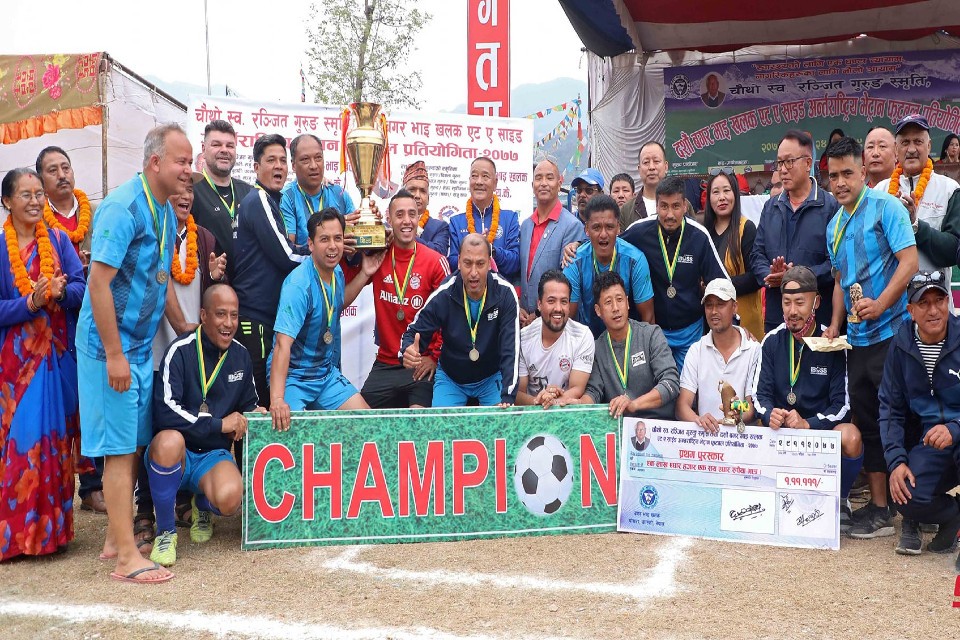 Mia San Mia has clinched the title of Bagar Bhai Khalak veterans championship in Pokhara.

Mia San Mia defeated defending champs T-Burget 4-1 in the final match played in Pokhara on Saturday.

The champions received Nrs 1,11,111 and runners up team got Nrs 55,555. Narendra Limbu from T-burger became the player of the tournament and received Nrs 10,000 cash.

Best players are:

Best GK: Sanjib Khadgi
Best DF: Naresh Thapa
Best MF: Rajesh Khadgi
Best FW: Nabin Pande

All of them received Nrs 5,000 cash each.

The winners, Mia San Mia provided the winning amount to coach Nabin Neupane whose mother is suffering from cancer. T-Burger also donated runners up prize to Sanjivani Didi-Bahini Kendra Nepal.