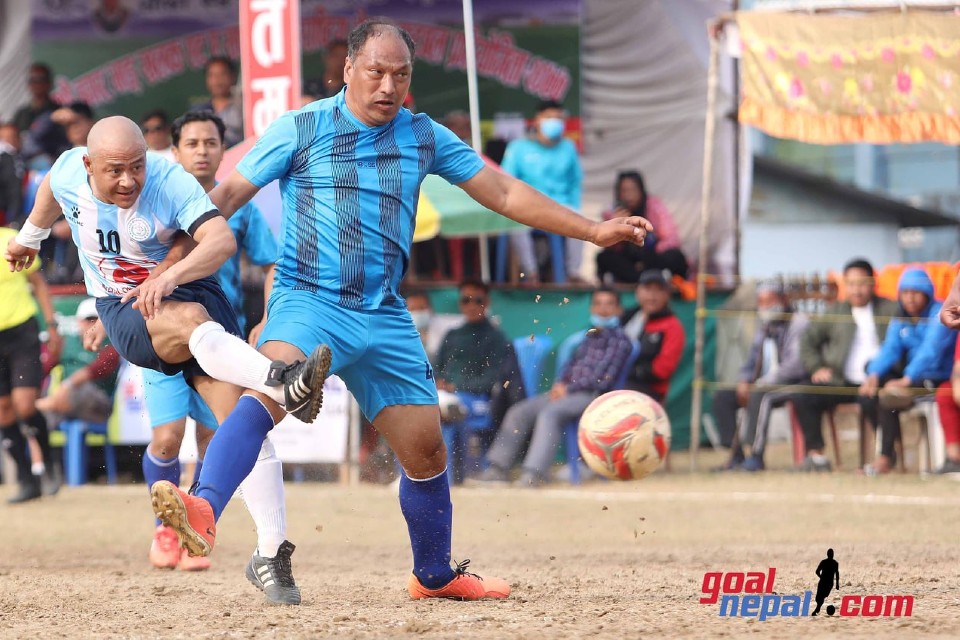 Defending champs T-Burger, Lalitpur will play against Mia San Mia veterans in the final of Bagar Bhai Khalak veterans championship in Pokhara.

T-Burger sidelined Nawalparasi veterans while Mia San Mia ousted MMC Veterans in semifinal matches played at Pokhara Tundikhel on Friday.

In the first semifinal match, T-Burger defeated Nawalparasi veterans 2-1 PSO. Both teams played an exciting 2-2 draw in regulation time. T-Burger goalie Sanjay Thakur became the player of the match.

In the second semifinal match, Mia San Mia veterans defeated MMC Veterans 2-0 on penalties. Both teams played 0-0 draw in regulation time. Sanjib Khadgi became the player of the match.

The final match will be played on Saturday. The champions will get Nrs 1,11,111 and runners up team will get NRs 55,555.