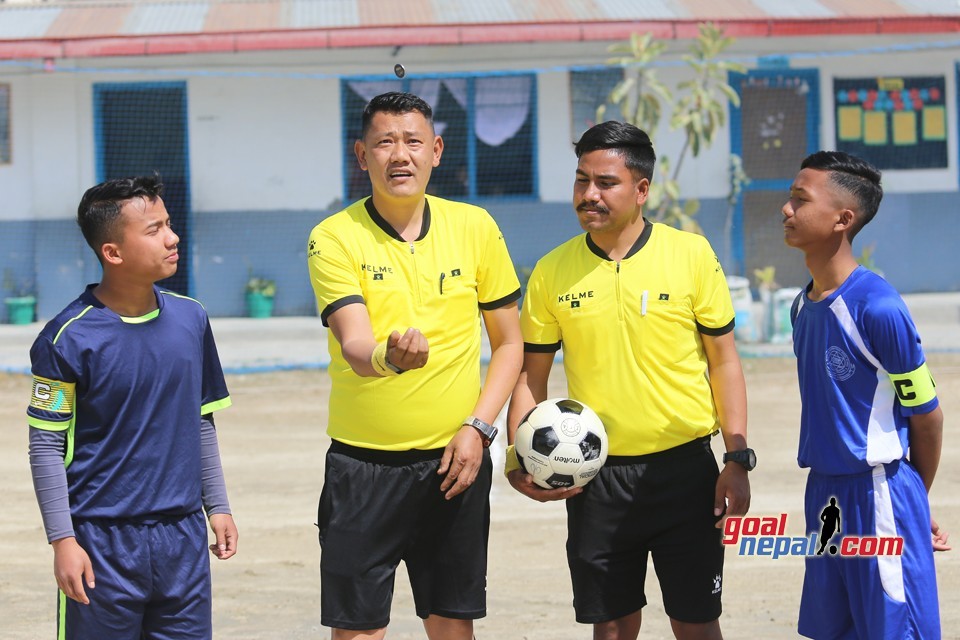 3rd Chakra Bahadur memorial inter school football tournament got underway at Gokarneshowr, Kathmandu on Wednesday.

In the opening match, Arunodaya secondary school defeated RIMS 4-3 on penalties. Both teams played 1-1 draw in regulation time.

In the second match, Shangrilla Public school defeated Trikon Public school 3-0. Holy Angels defeated Nepalaya Public school 1-0 in the last match of the day.

Chahari yuwa club is organizing the championship, which has a winning purse of NRs 25,000.

GoalNepal will now stream semifinals and the final match LIVE.



Japanese Kids Paying Respect To U12 Team From Nepal