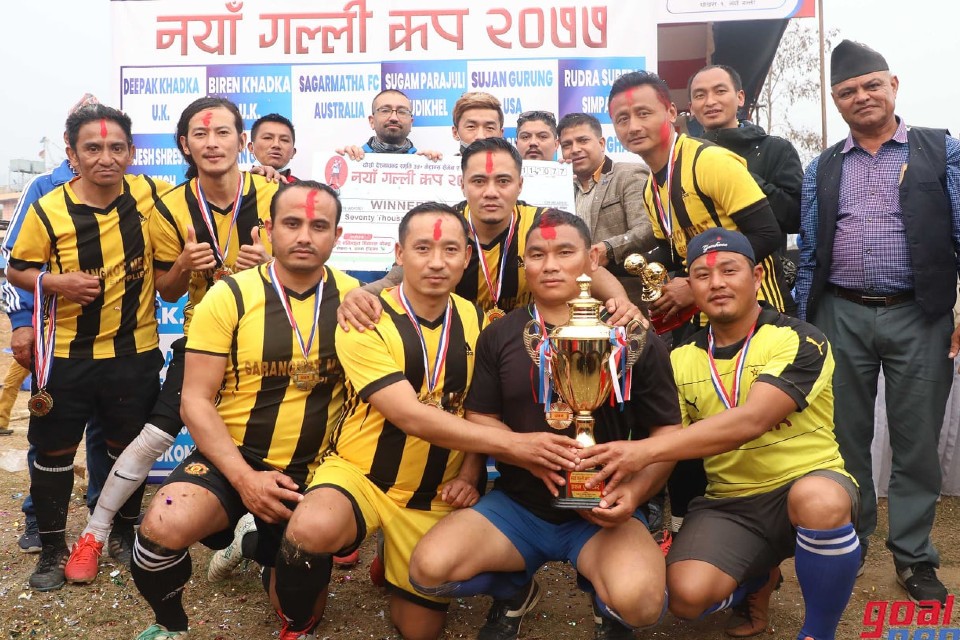 Brotherhood veterans have lifted the title of 2nd Desna Chand memorial Naya Galli cup (35+) in Pokhara.

Brotherhood veterans defeated Garden FC veterans 3-2 on penalties on Saturday in Pokhara to lift the title.

The champions received Nrs 70,000 while runners up team got NRs 40,000.

Manoj Gurung became the best player of the tournament. He also became the best striker.

Bikash Gurung became the best defender, Rim Pun the best goalkeeper, Man Bahadur Gurung the best midfielder and Bijaya Gurung was declared the highest goal scorer.