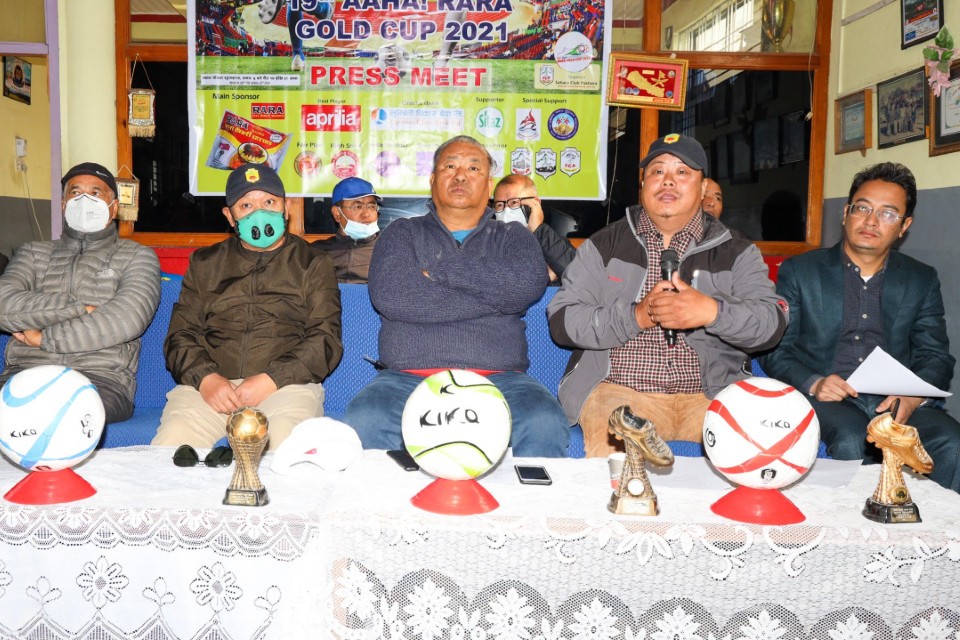 Sahara club has confirmed that 19th edition of Aaha! RARA gold cup will be played at Pokhara international stadium from Macrh 30 to April 10, 2021.

The club organized a press meet in Pokhara on Saturday to confirm the date.

Club president Keshab Thapa said that 12 teams will take part in the event.

Himshree foods is the main sponsor of the event. Sahara UK, Sahara HK and Sahara Australia are the supporters of the event.

The club has expected to earn Nrs 13m from the event. The profit amount will be used for the players at Sahara football academy.
4th Jhapa Gold Cup Kicks Off; Jhapa Beats Sahara Club