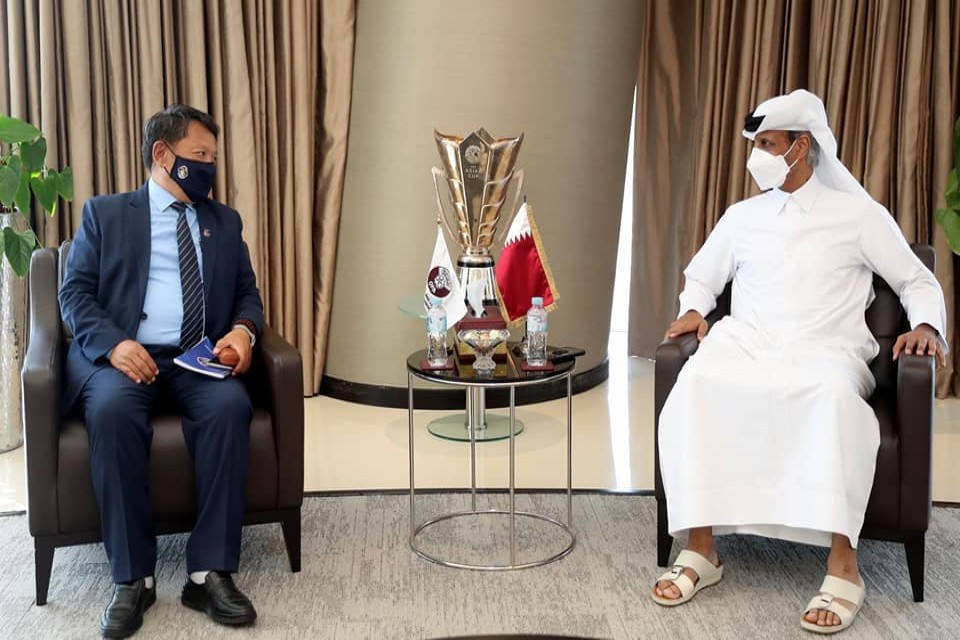 ANFA president Karma Tsering Sherpa has met Qatar FA president Sheikh Ahmad Bin khalifa Bin Al Thani and thanked him for their continuous support to Nepal.

Sherpa met him at Qatar FA office on Thursday.

"I thanked Mr. president for the continuous support provided to Nepal and we also discussed about future cooperation", said president Sherpa.

Qatar FA is covering the expenses of Nepal head coach Abdullal Almutairi, supporting ANFA for various closed camps and players treatment at Aspetar, a world known sports medicine hospital.