Gorkhalis Abroad
UAE: Nepalese Sports Group RAK Wins New Year Cup
UAE: Nepalese Sports Group RAK Wins New Year Cup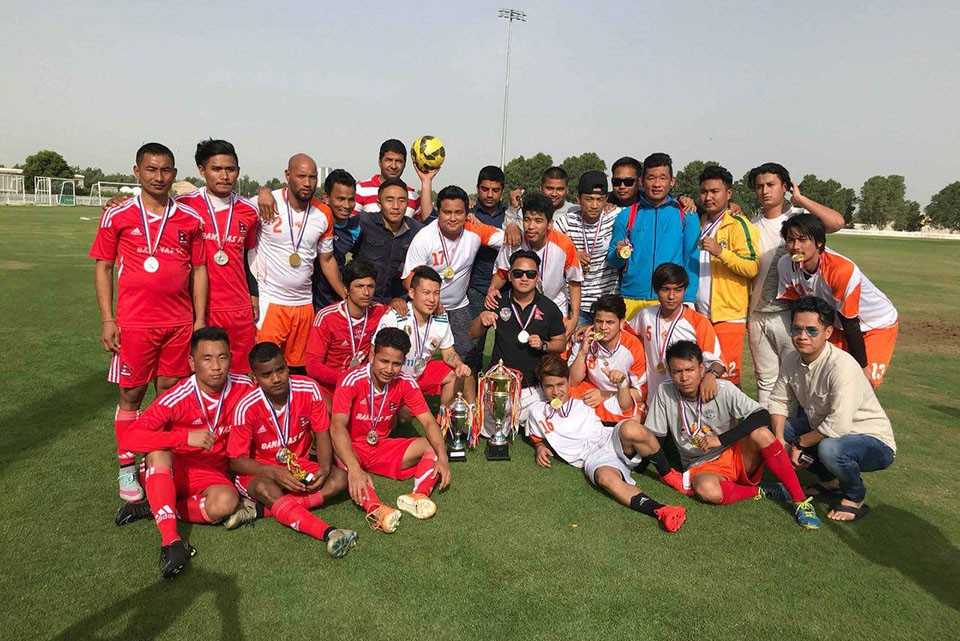 Nepalese sports group RAK has won the title of Nepali new year cup in UAE.
RAK defeated Nepali FC Baniyas 3-2 on penalties to win the title.
The champions received 4000 AED whereas runners up team walked away with 3000 AED.
Nepali FC Baniyas organized the championship in which 16 teams took part.