Gorkhalis Abroad
Malaysia: Himalayan FC Wins Title Of Johor Cup 2080
Malaysia: Himalayan FC Wins Title Of Johor Cup 2080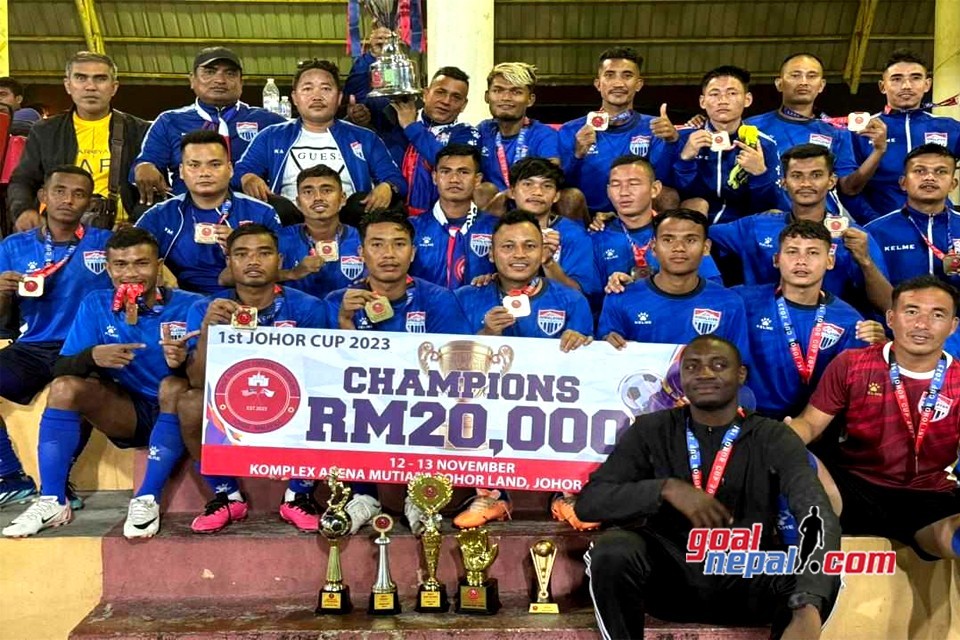 Himalayan Football Club has won the title of the first Johor Cup Open Knockout Football Tournament held on the occasion of Dipawali among Nepali expatriates in Malaysia.
In the final, Himalayan managed to win the title by defeating Penang Football Club by 2 goals against zero. Sandesh Magar and Abhishek Limbu scored in Himalayan's win.
Himalayan, who became the winner, received 20,000 Malaysian ringgit in cash along with the title, while the runner-up, Penang, was forced to settle for a trophy and medal with 10,000 ringgit. Ajit Chaudhary of the winner Himalayan FC was adjudged the best player of the tournament.
A total of 20 teams participated in the two-day tournament organized by Johor Nepalese Football Community FC, established by expatriate Nepalis in Malaysia.