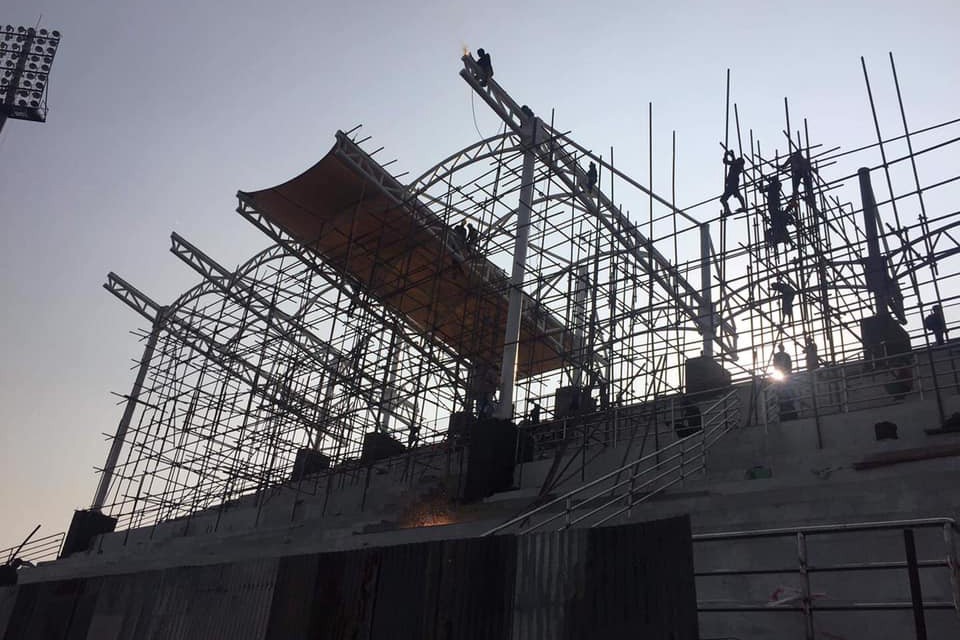 With just 10 days remaining for 13th SA Games, contractors assigned by national sports council has started installing rood at VIP section of Dasharath stadium.

Nepal is hosting the event from December 1-10, 2019 in Kathmandu, Pokhara and Janakpur.

The contractors said roof installation work will be completed in five days. Opening, closing and football event will be held at Dasharath stadium.

Seven countries are taking part in the games.
Red Star FC Wins Title Of 3rd Pathivara Gold Cup