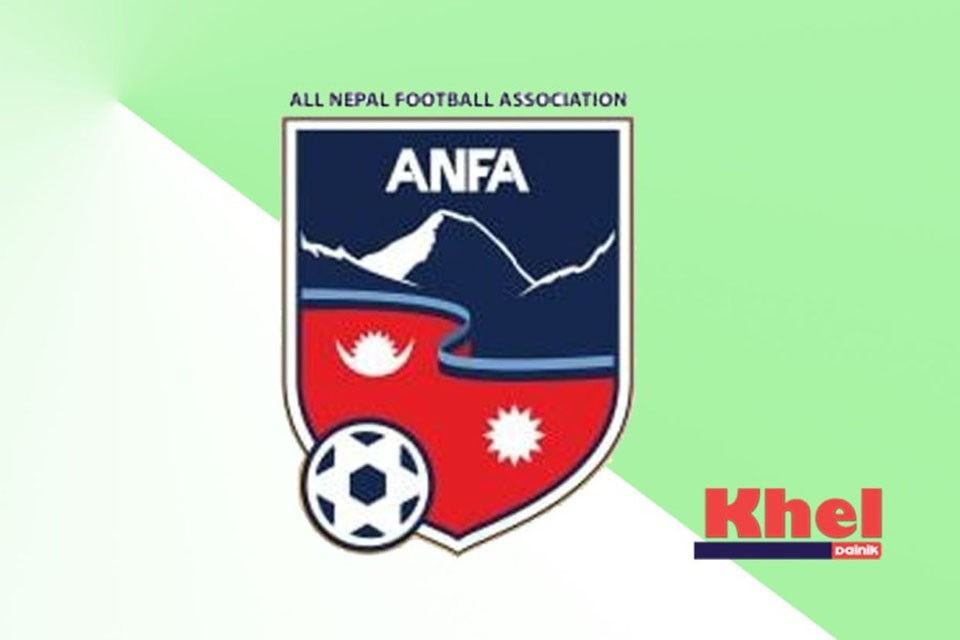 This is an interesting fact that Nepalese footballer players leave country when they become matured, evidence proves.
This hasn't has been a long that Nepal is playing International football. You can raise your eyebrow if you come to know that Nepal had played its first International match in 1984 against then world cup Qualifiers Kuwait, which ended 1-3. That was the first recorded match in AFC/FIFA history. Otherwise, it could have been the match against East Pakistan in 1963 - the first team that played the match abroad.

Football is arguably the number one game in the country and has seen many things done and implied for the development of Nepalese football. Holger Overmaann came and left, Stephen Contastine flourished the Nepalese football but left in middle due to FA's political deadlock, Thomas Flath, Graham Roberts were here. All Nepal Football Association (ANFA) even tried to follow the Japanese module of football structure but fails to stop its players from going abroad, after giving them playing environment for some years in the country.

Ironically, there is a say in Nepal, if you want to go abroad, join football. When GoalNepal.com studies the fact, we found out that prolific 100 players and more than 150 talented players have left country in more than a decade. Those players played from national squad, played age-bar tournaments and A Division league. We haven't counted the players who played in B Division and C Division league.

"When they are under age, they obviously don't think about their future. They enjoy the game and football trip. Due to the amateur football in country, not enough income, uncertain future, they seek other options for their better future. Here in Nepal, mostly, players are leaving the country for their bright future when they become matured", laments Nepalese football analyst.

The story starts from here. Back in 1997, some four Nepalese soccerites ran away from Osaka Airport after playing World Cup Qualifying in Japan, just to secure their future.

International media made their headlines when Nepal was crunched by South Korea 0-16 in 2002. At the same time, three influential national players; Sukra Tamang, Dipak Lama and Narayan Manandhar ran away from Seoul airport just for their future, according to them.

Thousand of fans cried when country's most prolific striker Basanta thapa opted to leave the country to go to Japan in 2006. He was even called later to play AFC Challenge Cup 2006 but again went to Japan. Now he is in USA. Rajan Rayamjahi was another top list player who had opted foreign land. The year 2006 became the worst year for Nepalese football when ANFA produced five talented rookie players left the country for United States of America & UK for their bright future. U-23 and National players; Pralaya Raj Bhandari, Birat Thapa and Rajiv Shrestha gave the shock to Nepalese football going abroad for study. Later, three joined British Army. Santosh Shrestha, Saugat Subba and Shekar Thapa opted to secure their future carrying AK 47 at hands.

In the same 2006, Ekjun Tuladhar went abroad, Gaurav thapa (son of then ANFA president Ganesh Thapa) left the football for study, Raj Kumar Shrestha opted USA.

2007/08 saw many political intervene in Nepalese football that caused havoc in fluent football play. Even ANFA had to cancel its league program. At the same year, Sangeet Rajak- smart goalie, Gopal Thapa, Tilak Gurung left the country. Rajak went to USA, Thapa opted UK and Gurung loved Hongkong. Within the six months of this year, influential national players, who had just retired from football, Rajesh Shahi went to South Korea (Now he is back) and Prashant Giri went to USA. Experienced policeman Dev Narayan Chowdhary, who served Nepalese football for 11 years, went to USA from Haiti during the UN Mission. Most loved Basanta Gauchan chose Japan and Madhu Karki chose USA for their future.

After 2010, it didn't stop there. More players left the country to secure their future. Post 2015 EQ, more than 60 Nepalese football players have left the country after ANFA failed to host league games.
Why this is happening?

This is mainly due to the government inability and incompetence of ANFA leadership. No where in world where only FA runs the football. Government should involve into the game to develop the game. But, we live in the country where we can't see stable government (finally there is..). We could have progressed a lot in football, if government would have supported football fraternity. We could have saved those talents from going abroad just providing enough money from government side. Another thing is we shouldn't bring politics in game. This ruins the game. This is the main problem in Nepalese football. Earlier, back in 2005/06, we saw such huge response from people, sponsors. Everybody was hoping to see semi professional football in some year's time. But, tug-of-war between Clubs and ANFA spoilt everything. The same story repeated in frequent intervals and Nepalese football was lagged behind.
New leadership came in power to change everything two years ago. But they have struggled to keep their words. League football is not in proper shape. They have loved to continue Kathmandu based league with "uncertain" provincial leagues.

Some positive moves have definitely been taken. Youth football movement has gained momentum, more emphasize has been given to women's football and some reform at administration. But this isn't enough for new leadership to bring real change what they have promised.
Football isn't dead in Nepal. It is still happening and have potential to make its league one of the best in South Asia. Flurry of gold cups have provided bread-n-butter to the players and the fans are more aware about the game. One thing is clear. If we make our league stronger, no players will leave the country just to secure their bread-n-butter.

Just the worrying fact is that we will have another chance in few years time, to count few other numbers who will be leaving the country when they start thinking of their future. It all depends on the ANFA leadership.