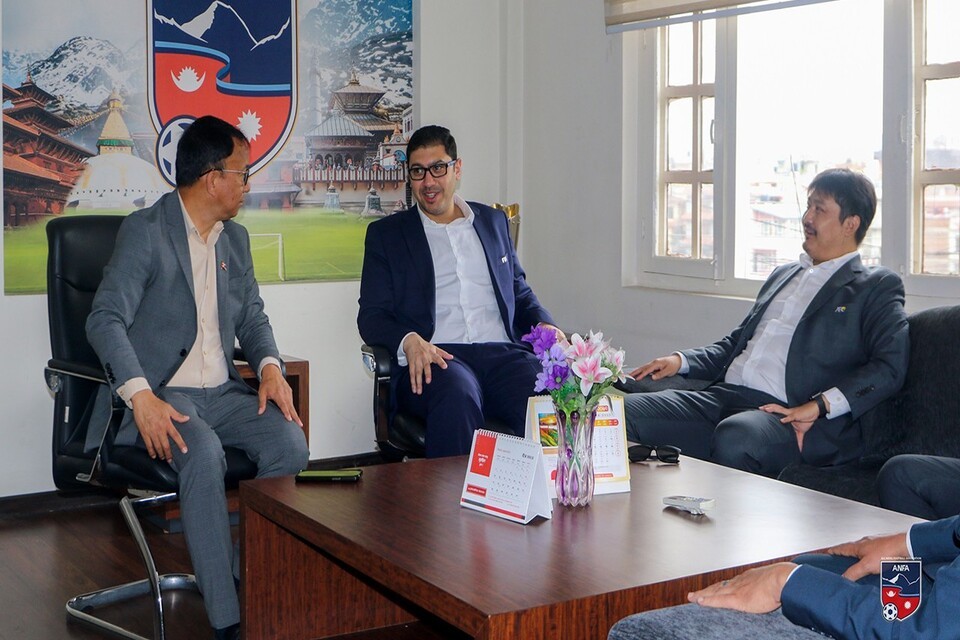 The officials from FIFA & AFC have visited ANFA and held 2-day meeting with ANFA officials.
ANFA said meeting with FIFA/AFC was fruitful.
The delegation included FIFA Senior Member Associations Governance Service Manager Ahmed Harraz, FIFA Lead Regional Office South Asia Prince Rufus, AFC South Asia Unit Senior Manager Sonam Jigmi and AFC South Asia Unit Manager Dinish De Silva.
The FA said the visit was organized following the request of the ANFA President Pankaj Bikram Nembang and General Secretary Kiran Rai, during the 73rd FIFA Congress in Kigali, in order to assist ANFA in improving its internal governance processes.
The FIFA and AFC delegation appreciated the work already implemented by ANFA to improve its internal processes and will continue to provide the necessary support to ANFA in order to increase efficiency levels and achieve further improvements.
During their meeting with the ANFA Executive Committee members on the 26th of May 2023, the delegation held a positive and interactive discussion focused on the roles of the executive committee members and that of the general secretary.
The ANFA Executive Committee members attending the meeting expressed their commitment to work in line with the various FIFA and AFC regulations with the objective of lifting the financial restriction which has been imposed on ANFA since 2021.
3rd Makwanpur Gold Cup: Makwanpur XI Vs Machhindra Club