Province 7
Dhangadhi: 6th Farwest Pashupati Cup From November 22
Dhangadhi: 6th Farwest Pashupati Cup From November 22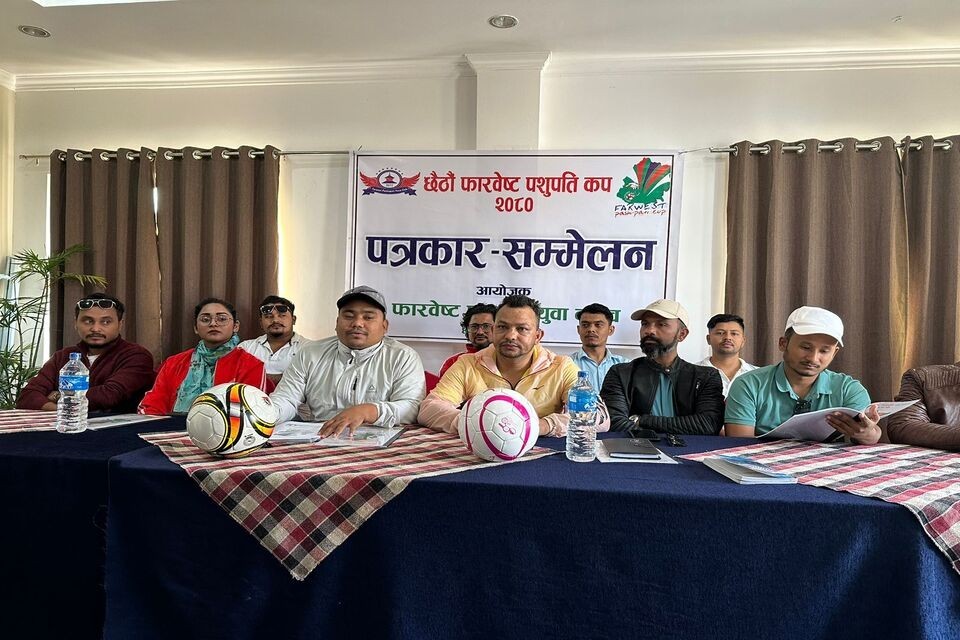 The sixth Farwest Pashupati Cup football tournament is going to be held from November 22.
Organizing a press conference on Wednesday, the organizer Farwest Pashupati Youth Club informed that the competition will be organized from November 22. The sixth edition of the tournament, which was suspended for three years after the fifth edition, is scheduled to be held from November 22nd to 29th at Dhangadhi Stadium.
The winner of the competition will get 5 lakhs and the runner-up will get 2 lakhs. Khem Rawat, chairman of Farwest Pashupati Youth Club, said that the best player of the competition will get Rs. 25,000 and the best in various categories will get Rs. The man of the match of each match will get 5000 cash. The organizer Farwest Pashupati Yuva Club said that 870,000 cash prizes will be given by adding all the funds.
Secretary of the club Lalit Mishra informed that 16 teams will participate in the tournament to be held at Dhangadhi Stadium.

According to him, it is estimated that nearly 49 lakh rupees will be spent on organizing the competition. The host club is looking for sponsors and promoters for the tournament.
Far Western Khaptad Gold Cup: Far Western Vs Chyasal Youth Club Spot Kick Battle - VIDEO