Province 7
Far-Western Capital Women's Cup: Royal Gurkhas Into The Semis
Far-Western Capital Women's Cup: Royal Gurkhas Into The Semis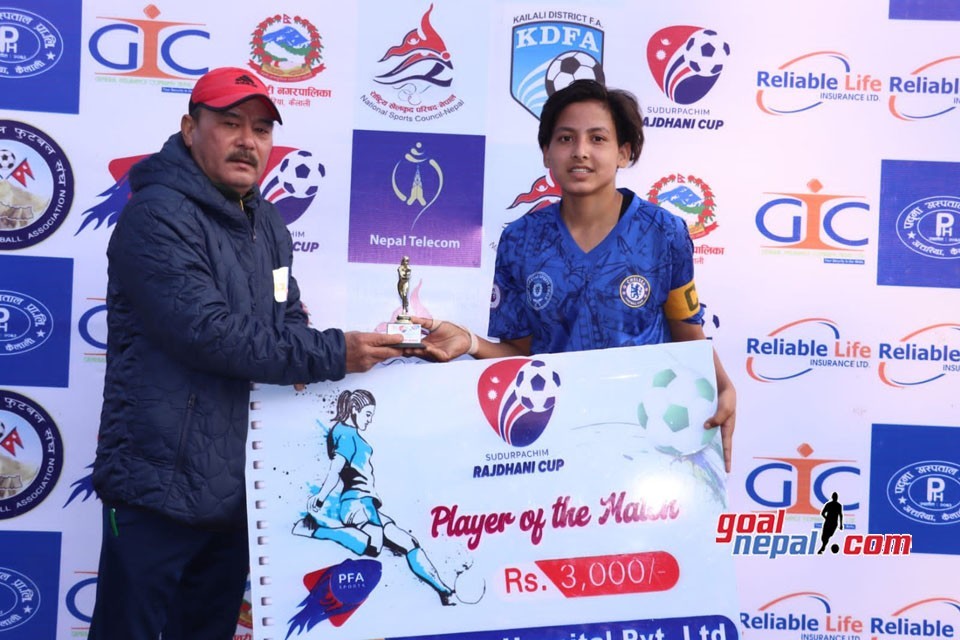 Royal Gurkhas has entered the semi-finals of the ongoing Far-Western Capital Cup National Women's Football Tournament with a victory.
Royal entered the last four by defeating Gauriganga-11 1-0 in a match played at Shiv Shakti Club ground in Godavari Municipality-8.
Kanti Patali scored the only decisive goal for Royal. Royal's Anjali Chand was declared the Player of the Match. In return, she received 3,000 rupees in cash.
Royal will now play against Attaria Sports Academy in the semi-final on the 2nd of December.
The winner of the competition organized by PFA Sports Club, Attaria Kailali will get Rs. 150,000 including the title while the runner-up will get Rs. 75,000, said Amit Baral, president of the organizing club.
A total of six teams are participating in the tournament whose final will be held on the 25th of December, said Chairman Baral.