Province 5
Rupandehi: Nawa Tikuligadh Enters SFs Of 2nd Sanjeewani Cup
Rupandehi: Nawa Tikuligadh Enters SFs Of 2nd Sanjeewani Cup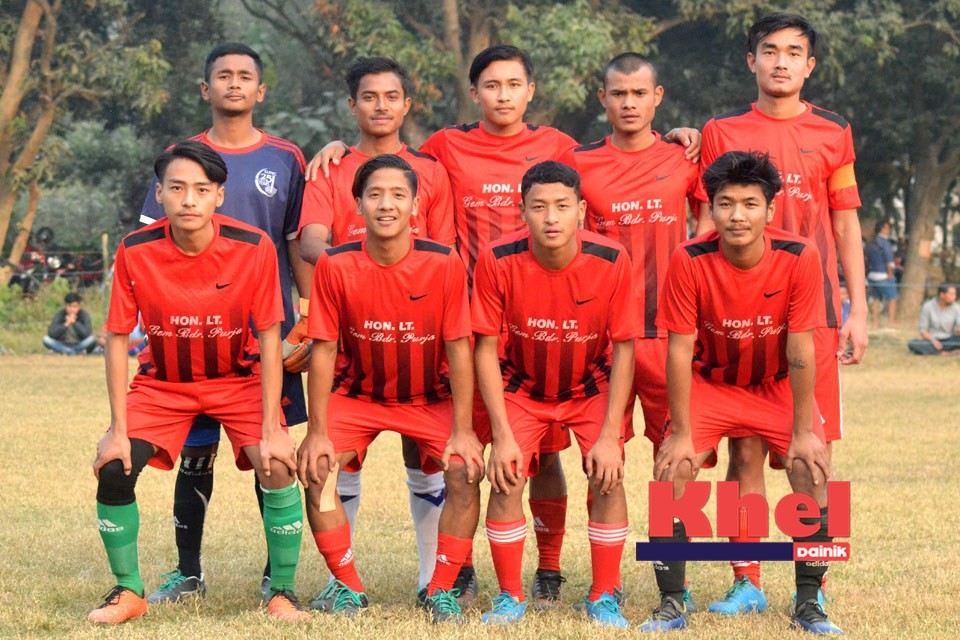 Nawa Tikuligadh FC has entered semifinals of 2nd Sanjeewani cup football tournament.

Nawa Tikuligadh defeated DMC 4-2 on Sunday.

Misan Darlami and Amosh Pun scored brace each for the winners. Kshitiz Raj GT scored one for DMC. Another goal was scored in an own post.

16 teams are participating in the championship, which has a winning purse of Rs 50,000.