Province 5
Rupandehi: 21st Lisnu Cup From Bhadra 23
Rupandehi: 21st Lisnu Cup From Bhadra 23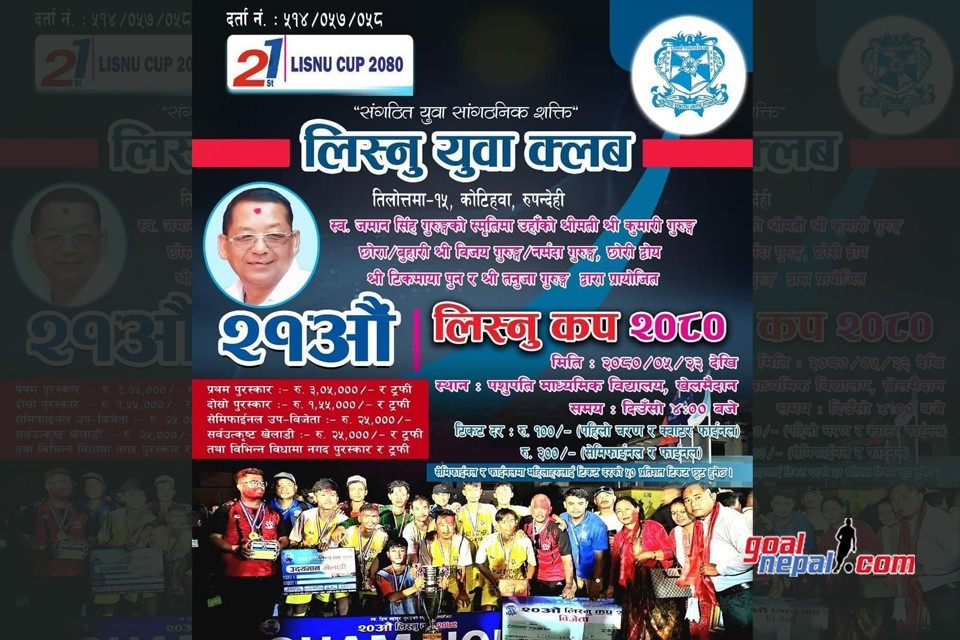 Lisnu club is organizing 21st Lisnu cup from Bhadra 23 in Rupandehi.

The event will be played at Pashupati Ma Vi grounds, Kotihawa.

The champions will get NRs 3,05,000 while runners up team will get NRs 1,55,000.

Two losing semifinalists will get NRs 25,000 cash each.

According to the organizers, the MVP will get NRs 25,000.
12 teams are taking part in the event.