Province 3
Nepal U18 Squad Shortlisted To 30 From 46
Nepal U18 Squad Shortlisted To 30 From 46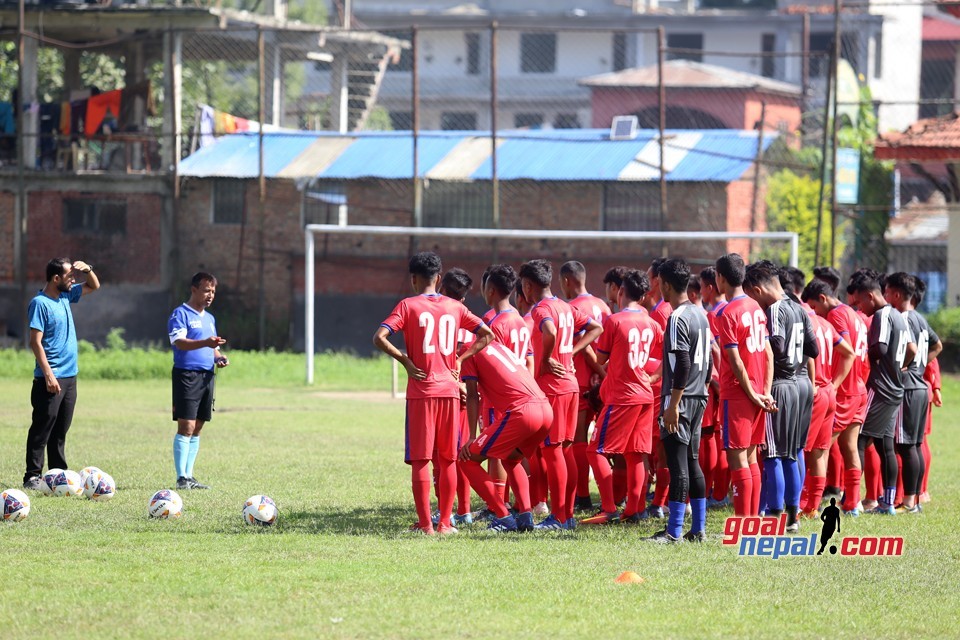 Nepal U18 head coach Chet Narayan Shrestha has shortlisted his preliminary squad to 30 from 46 on Tuesday.

Shrestha picked players after seeing them in a scrimmage on Monday.

Nepal is grouped with Bhutan, Maldives and Pakistan. Nepal is hosting the event at Nepal APF stadium from September 20-29, 2019.

Here is the squad:

Goalkeepers: Bishal Sunar, Rohit Karki, Surya Adhikari, Pujan Hona.

Defenders: Bishal Basnet, Randip Poudel, Padam Bhattarai, Ashim Gurung, Sujan Sharma, Nabin Gurung, Roshan Dong, Bishant Basnet, Alik Rumba, Anjan Maharjan.

Midfielders: Sishir Lekhi, Dipesh Gurung, Roshan Rana Magar, Rajan Pun, Akash Buda Magar, Rejin Majhi, Jaya Gurung, Manish Thapa, Kushal Phuya, Nitin Thapa.

Forwards: Brijesh Chaudhary, Sachu Gurung, Niraj Chaudhary, Kailash Lamichhane, Darshan Gurung, Manish Dangi.
Nepal U19 Preparing For AFC U19 Championship Qualifiers