Province 1
FIFA Officer Chokey Nima Visits Dharan Technical Centre
FIFA Officer Chokey Nima Visits Dharan Technical Centre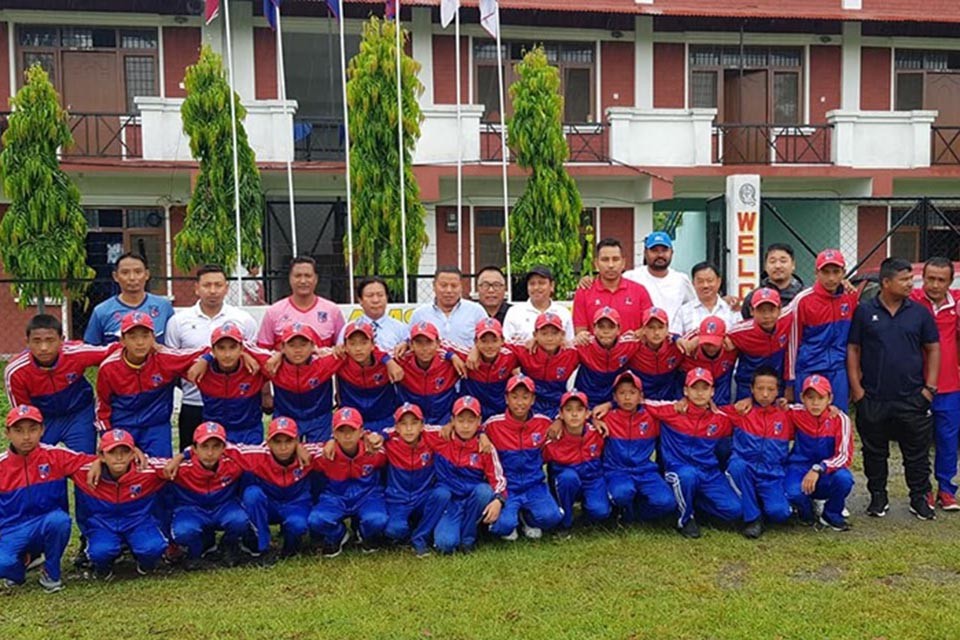 FIFA officer Chokey Nima has visited Dharan technical centre.

Nima visited the complex and held interaction with academy director and other officials in Dharan, Sunsari on Thursday.

Academy director and ANFA VP Kishor Jhapali and other officials welcomed Nima in Dharan.

Earlier Nima had visited Butwal academy.

FIFA recently provided USD 50,000 each to both academies for renovation.

ANFA has just encamped 53 players in two academies with the support from FIFA.